Spandex Not included! These models have now officially sold out worldwide but we have one of each available still available to order!
These smokin' guitars come with a matching Riot pedal to complete these collectable package.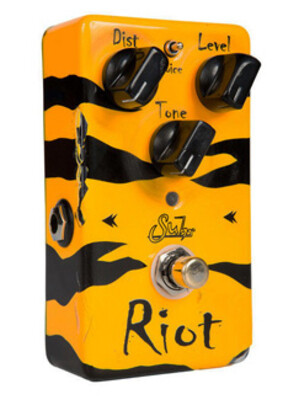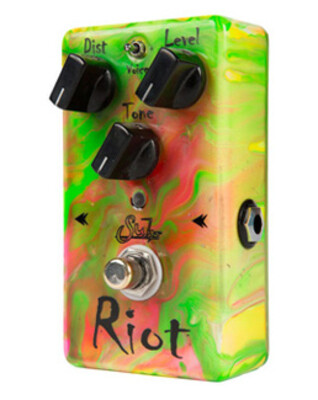 "The Suhr 80's Shred will bring you back to the glory days when shred was king. When it was all about big hair, spandex and how many notes you could fit into one solo. Guitarists everywhere sought the ultimate in playability and over-the-top styling to set themselves apart.
This my friends, is the culmination of that quest for shred.
CHOICE WOODS
The 80's Shred comes equipped with an Alder body, Maple neck, and Ebony fingerboard. These choice tone woods embody the shred style and sound.
EQUIPPED TO ROCK

The Gotoh Floyd Rose double-locking tremolo system keeps your tuning locked down while you dive bomb to your heart's content. Armed with our high-output Aldrich humbuckers the 80's Shred covers everything from chunky low string riffing to screaming high string bends with ease.
HIGH GAIN HEAVEN

Every guitar comes with its own matching antiqued Riot pedal which turns any amp into a fire breathing monster. When paired with our 80's Shred guitar, this dynamic duo will take you to high gain heaven.
EFFORTLESS PLAYABILITY

The modern elliptical neck shape, rolled fingerboard edges, stainless steel frets, 16" radius and optional scalloped fretboard combine to offer effortless playability suited for fast lines and huge bends.
AGGRESSIVE STYLING

If your mind isn't blown yet, get ready. Every 80's Shred is equipped with a head turning reverse headstock. Black eyeliner and big hair are recommended.
OLD SCHOOL
Our proprietary antiquing process and authentic 80's materials give this guitar a "broken-in" feel like rocking was your day job back in the 80's. Available finished in either neon drip or tiger stripe, the 80's Shred is a modern day time machine.
BALANCED

The slightly asymmetrical modern body shape feels balanced whether sitting or standing. The comfortable contours make playing through double encores a breeze.
Don't pull out the spandex just yet, there are only fifty available in each finish.
This righteous axe will be available in the fall of 2012. So turn off that Atari, get off your waterbed and pre-order yours today because these will be gone faster than your uncle's Trans-Am."