Customer Reviews
Read what our wonderful customers have to say about us.
...can't believe a guitar shop could be this awesome? Check us out on Trustpilot.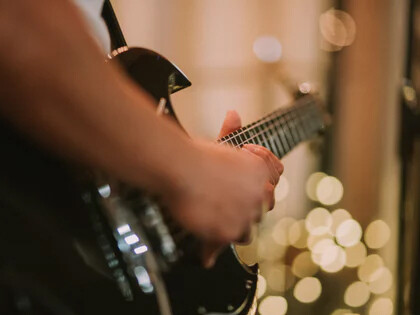 "With every transaction that I have had with them, Peach have been absolutely fantastic.
This time, the product arrived 4 weeks earlier than expected. I received a phone call immediately and the product was at my house the next morning.
I definitely recommend Peach."
"I've used Peach Guitars on several occasions.
They are a thoroughly professional shop, and provide excellent before and after customer service.
I have no hesitation in recommending them."
"I poped into Peaches yesterday for a small repair on my Faith guitar, what an amazing place and service second to none.
The repair was completed in half an hour a new set of strings fitted for a more than reasonable price.
I did indulge in a bit of shopping while there though - beware its a guitarists dream!!!"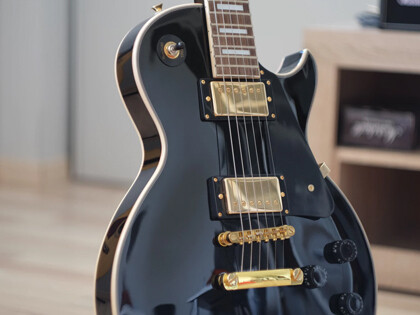 "I asked a bunch of questions about a guitar via their website and got a phonecall back within the hour answering everything and talking me through the purchase process.
Was a great experience shopping with them all around, very friendly communications."
"Awesome product at a great price. Just purchased a Gibson SG with the Gibson soft leather effect carrying case.
Best price found for this guitar. Will be using this supplier again in the future.
Excellent service considering the order was made over the Christmas period.
Guitar delivered in good, sturdy packaging. 5 star service."
"Peach shipped my Gibson Les Paul to Western Australia.
Due to CITES certificates there was a small delay that was out of Peaches hands, but they communicated amazingly well through out.
I would definitely recommend them them to anyone. This is my third guitar that I have purchased from Peach over the years and I wouldn't use anyone else.
Thanks again for the amazing service!!"
"I recently purchased a Marshall Code 100 from Peach guitars and i can honestly say they have been so great to deal with.
The price was spot on and Rob looked after me through the process.
I've dealt with other well known music stores previously and this is by a country mile the best experience I've had.
Would recommend and will return. Thanks."
"The best guitar shop in the UK by a very long way.
Highly knowledgable staff who are keen to help. Bought a lot of stuff from Peach now - always an easy and positive experience.
Also, doesn't matter whether the order is for a boutique amp or just a pedal, the service is the same.
Others claim to be number 1 - Peach is the real deal. Thanks, John, for your patience and advice!"
"I rang up to ask a few questions about a guitar I'd seen on their website, they were friendly, helpful, and knowledgeable.
I subsequently ordered the guitar through the website, it arrived on the day I requested, in perfect condition, and set up ready to play with a full list of checks they'd performed.
Couldn't be happier with the purchase or the experience."
"Smooth and easy transaction. Nice knowledgeable helpful people.
Great guitar at a good price. Thanks guys, and in the words of the former Governor of California, "I'll be back....," (Did he ever actually say that?)"