Patrick James Eggle is very much the modern day hero of British guitar design. In addition to being the man behind Faith acoustics and the recently revived Shergold brand, Eggle is best known for crafting boutique guitars of the very highest order.
Operating from a bespoke workshop in Oswestry, Eggle has built guitars that have been owned by some of the best in the business, Tony Iommi, Albert Lee and Rory Gallagher to name just a few. He really is the absolute pinnacle of British lutherie.

There is always a huge buzz of excitement when a shipment of Eggle's is about to hit the store and this week we took order of a pair of majestic Patrick James Eggle 96's. The 96 is one of his very best, with stunning aesthetics, flawless playability and unrivalled tonal quality, it's a marker for other guitar manufacturers to learn from.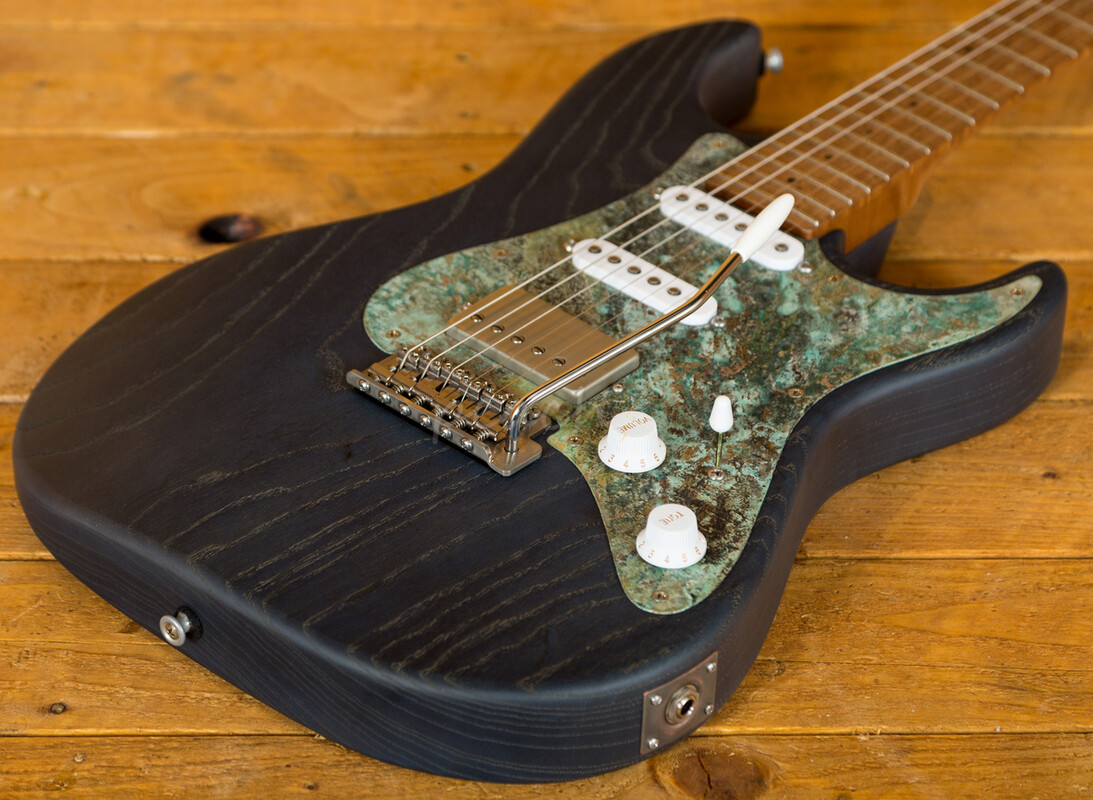 The super light Swamp Ash body features Eggle's signature, micro thin, grained, open pore finish in either Denim or White. Soft to the touch and offering superior resonance, it allows the wood to breathe which delivers better definition and clarity and doesn't stifle the tonal quality of the body. The completely unique hand patinated brass pickguard has a sweet marbled effect and really adds the premium look of the guitar.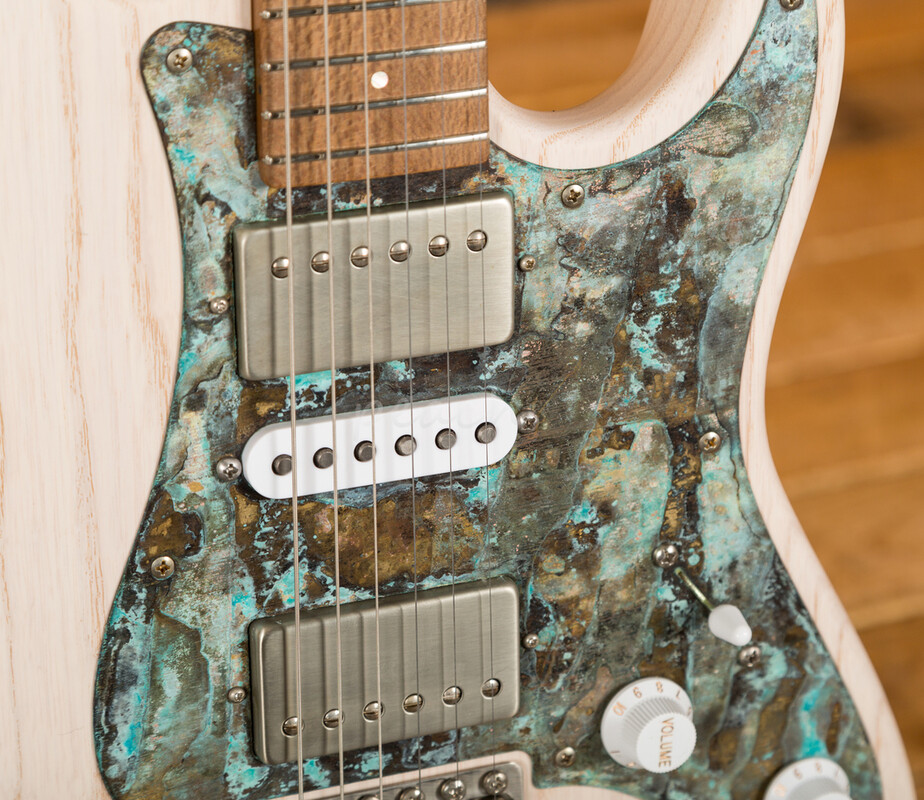 The 96 features a Roasted Figured Maple neck and fingerboard, with a 25.5" scale length it is familiar, well balanced and supremely comfortable. A TUSQ nut and Gotoh SG381 Magnum Lock machine heads offer incredible tuning stability while the Gotoh EV510 bridge delivers perfect intonation and secure trem operation.
Whether in an H/S/S or H/S/H pickup configuration you get substantial tonal options. Hand scatter wound single coils and humbuckers pair for a super versatile, premium sound. Covering all your tonal bases with ease, the 96 features a push/pull coil tap tone switch for even more options. It's a monster guitar, perfect for any playing situation.
Guitars like this are the reason that Patrick James Eggle is so highly respected; he is a true modern day master.