Orange don't do things by halves, with a rich history and a reputation for sculpting monster tones, it comes as no surprise that last week's new releases, the Fur Coat and the Getaway Driver, are absolute powerhouse pedals. With their distinctive design, solid construction and mega tone, these little beauts are well worth a slot on any board.
In essence, the Getaway Driver is a '70s valve amp in a box, pushed to breaking point and completely let loose, the Getaway Driver takes inspiration from a 1972 'pics only' Orange. Great for adding a vintage vibe to any amp, it really delivers the goods when pushed through an amps clean channel, it also works brilliantly as a clean boost, taking your tone and pushing it over the edge for a classic overdrive.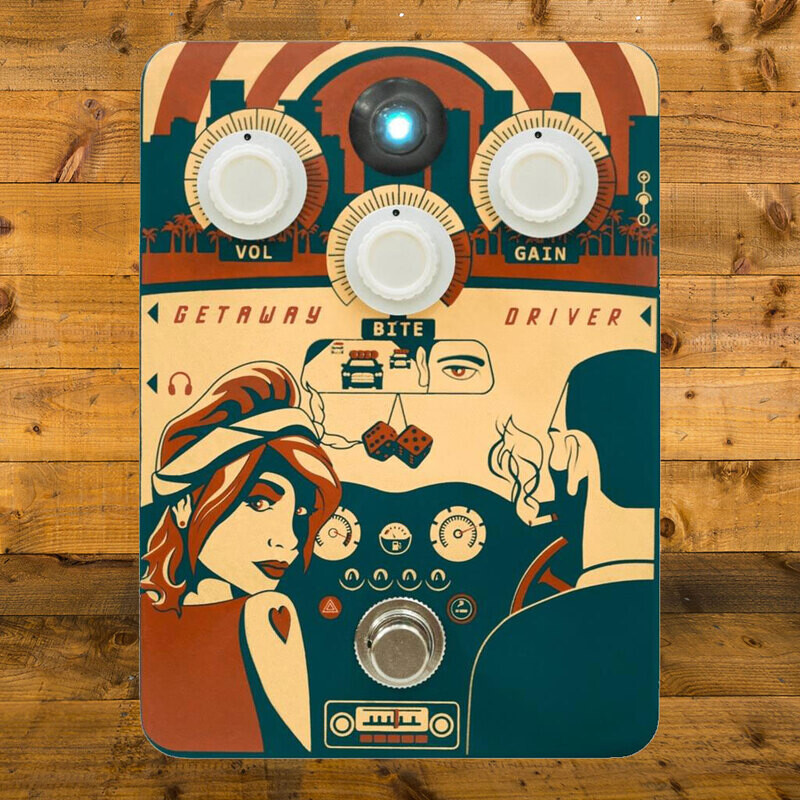 The gain structure is designed to mimic a valve amp and features a Class A single ended JFET circuit, this combined with the same transparent, buffered output as the Kongpressor pedal give you a totally authentic and highly effective tone. In addition the Getaway Driver features a second output, best utilised as a cab sim it can be out directly into a PA or directly into an audio interface. Alternatively you can just plug your headphones in and rock.
Built for players, by players, the Orange Getaway Driver is a real little box of tricks. For the ultimate results, why not pair it up with the Orange Fur Coat?
Inspired by the iconic vintage fuzz pedals of the 60's and 70's and loosely based on the old Foxx Tone Machine, the Fur Coat offers the defining fuzz feature, a monstrous footswitchable octave facility. Take that fuzz and spear it into another dimension, think Hendrix, think psychedelic, think desert sessions stoner rock riffage.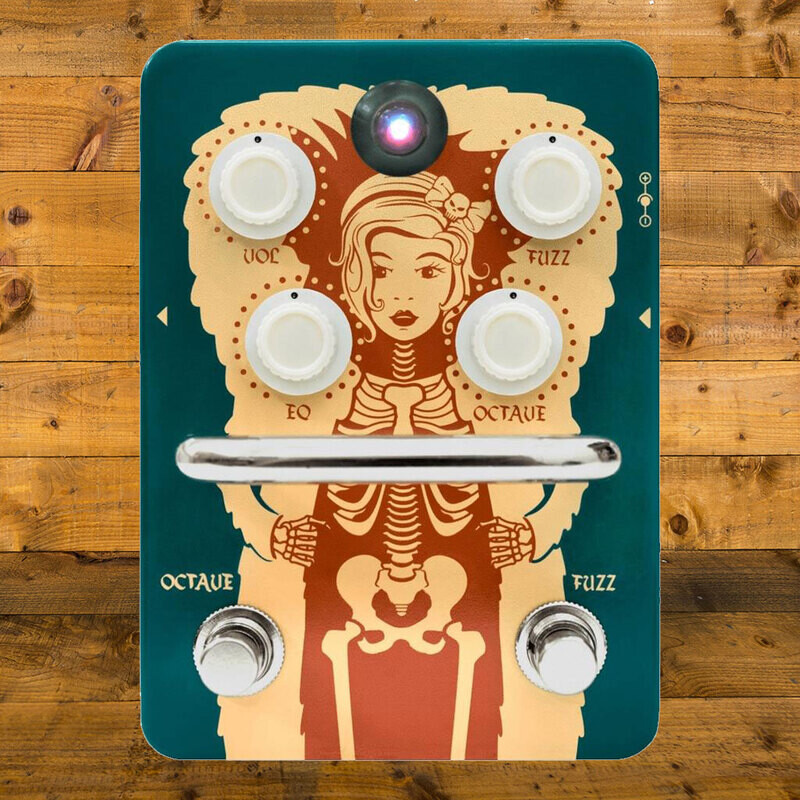 Fuzz always sounds better without a buffer so Orange have made the Fur Coat true bypass to ensure you get nothing but pure, unfiltered power.
If you dig mega sustain and delicious fuzz , the Fur Coat is definitely a pedal worth checking out! Orange have long been the go-to guys for the sweet, luscious fuzzy overdrive that desert rockers crave, and now with the release of these two powerhouse stomp boxes you can grab monster tone on the go!