So amongst some other excellent offerings from BOSS this year at NAMM, a couple of things caught our eye.
Firstly a incredibly useful baby brother to the ES-8, the new ES-5. It's a programmable switching system with five loops, which you can change the routing order and even create parallel effect chains on. Combine this setup with a little know how and a few decent pedals and you'll be capable of flexibility like never before.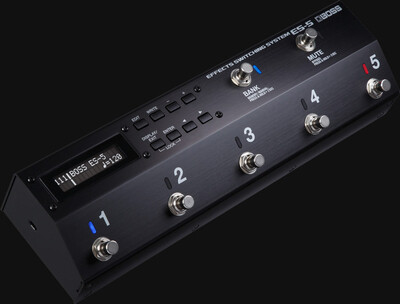 Another pedal from the blindingly good Waza Craft range from Boss is the VB-2W, which is a recreation of one of the most sought after classic Boss pedals, the VB-2. This is a true vibrato pedal, all analogue, it reproduces the pitch shifted sound of the original very nicely too, and also adds a cool new vibrato mode along with a real time control function. Very cool noises indeed.