Most of us will agree that there is no better sound than that of a valve amp pushed to the brink, that sweet spot where your amp is operating at peak efficiency and delivering those delicious tones we all crave. It's what we live for; the ultimate reward for all the time and money spent chasing the holy grail of tone.
But how often can you unleash your amp like that? You want to commit that tone to track but without the use of expensive microphones and preamps it can be an almost impossible task. Even then valve amps are notoriously difficult beasts to tame, and during live performance it can be even more difficult to get that killer tone down.
Thankfully, there is a whole host of great products available to help us capture, manipulate and deliver that tone at any volume. These can come in the form of Load Boxes, Reamp devices and Attenuators, we have a great selection here at Peach, so we thought we'd share a few of our favourites with you and explain just how they can help you.
A load box is designed to replace your amps speaker, by matching the impedance, the load box allows you to safely drive your amp so that its output power is handled without a speaker connected. This allows for silent recording by creating a line signal level that is then sent to a preamp, mixer or alternatively into a PA for live performance.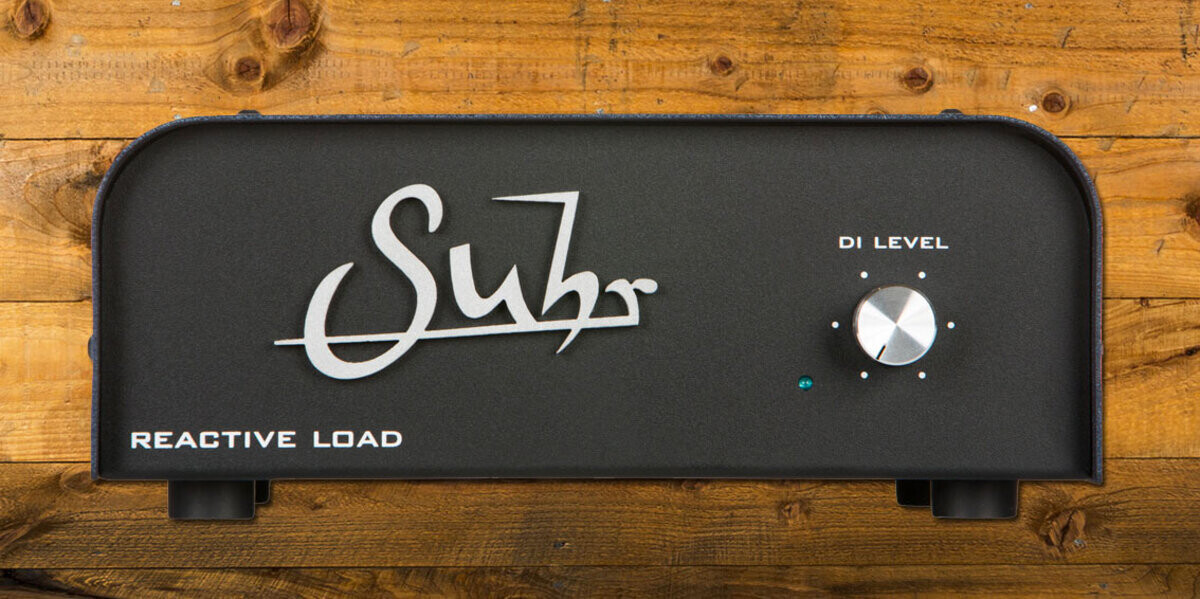 The Suhr Reactive Load is a great example; it provides an 8ohm load for an amp with a maximum output of 100watts which in turn produces both a balanced and unbalanced signal that seamlessly interacts with studio recording devices, power amps and PA's. It perfectly retains all the warmth and dynamics of your tone, there's no sacrificing of sound quality here! For the ultimate solution, consider pairing it with the Suhr ACE.
The Suhr ACE is an analogue cabinet emulator is designed to generate stunningly realistic speaker cabinet simulations that capture all the warmth, punch and character of a mic'd speaker cabinet. If offers a musical range of tone shaping without becoming unrealistic when shaping your ideal cabinet response. As a duo they work flawlessly together and deliver some cracking results.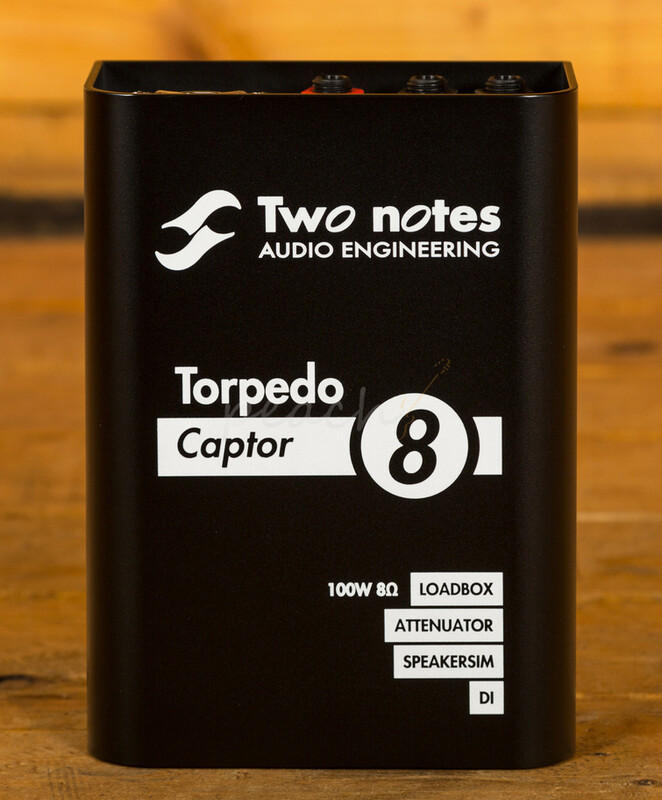 The Two Notes Torpedo Captor is a beautifully simple but super effective reactive load box, with the ability to act as a power attenuator, cab simulator and DI. Capturing a rich and dynamic sound for direct recording, the Captor retains the feel that only a real tube amp can provide. Featuring a balanced XLR active DI output, with selectable analogue guitar or bass speaker simulation and a balanced line output with adjustable output level and polarity switch, you get the maximum out of your amp at full potential, whether quietly at home, in the studio, or live on stage. Available in variants of 4, 8 or 16ohms, its small size makes it perfect for the player on the go.
Fryette are the name of everybody lips at the moment, and for good reason too.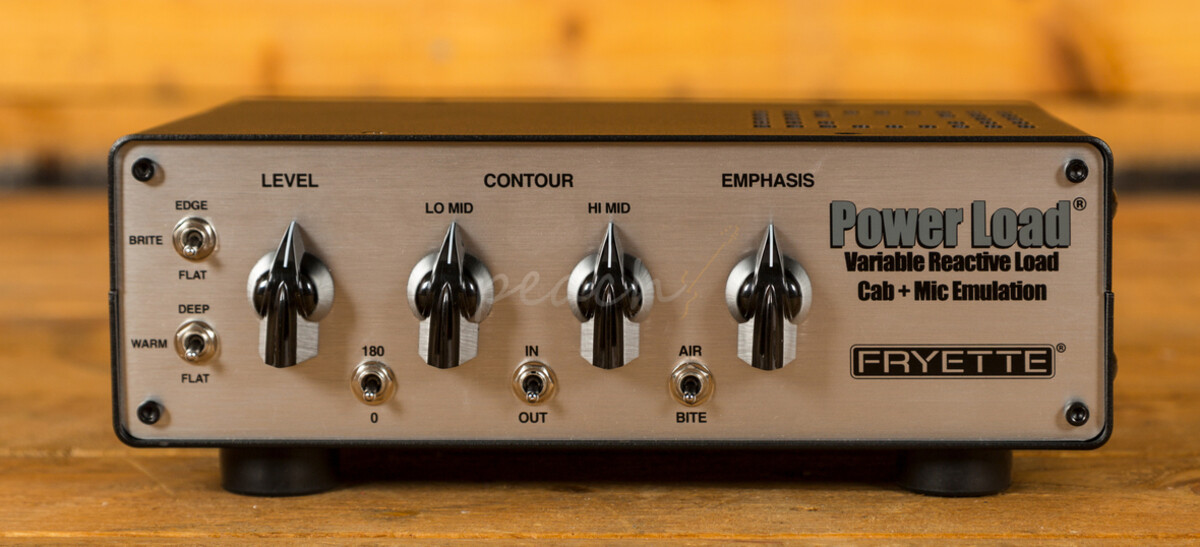 The Fryette Power Load is a fantastic tool for players in a range of different settings. In a studio environment you can utilise the powerful cab and mic emulation to silently record your favourite cranked valve amp. The Power Load allows you to dial into the reactive behaviour of your amps response for ultimate control; it's a great solution for studio and home recording.
It really comes into its own when performing live though. Place the Power Load between your amp and cab, then send the XLR with cab and mic emulation to the front of house for greater control and eliminating the need for big bulky cabinets. You can push your amp silently, delivering dynamic, consistent tone direct to the console. With so many possible uses and at such a great price, this little box of tricks is a great option for working players.
Another solution comes in the form of attenuators, effectively a volume control you can place between your amps speaker output and the speaker itself, an attenuator will soak some of the power from the amp and reduce the volume output. Great for taming a live amp slightly or restraining your 100w mega Marshall stack enough so that you can play it at home volume without sacrificing tone.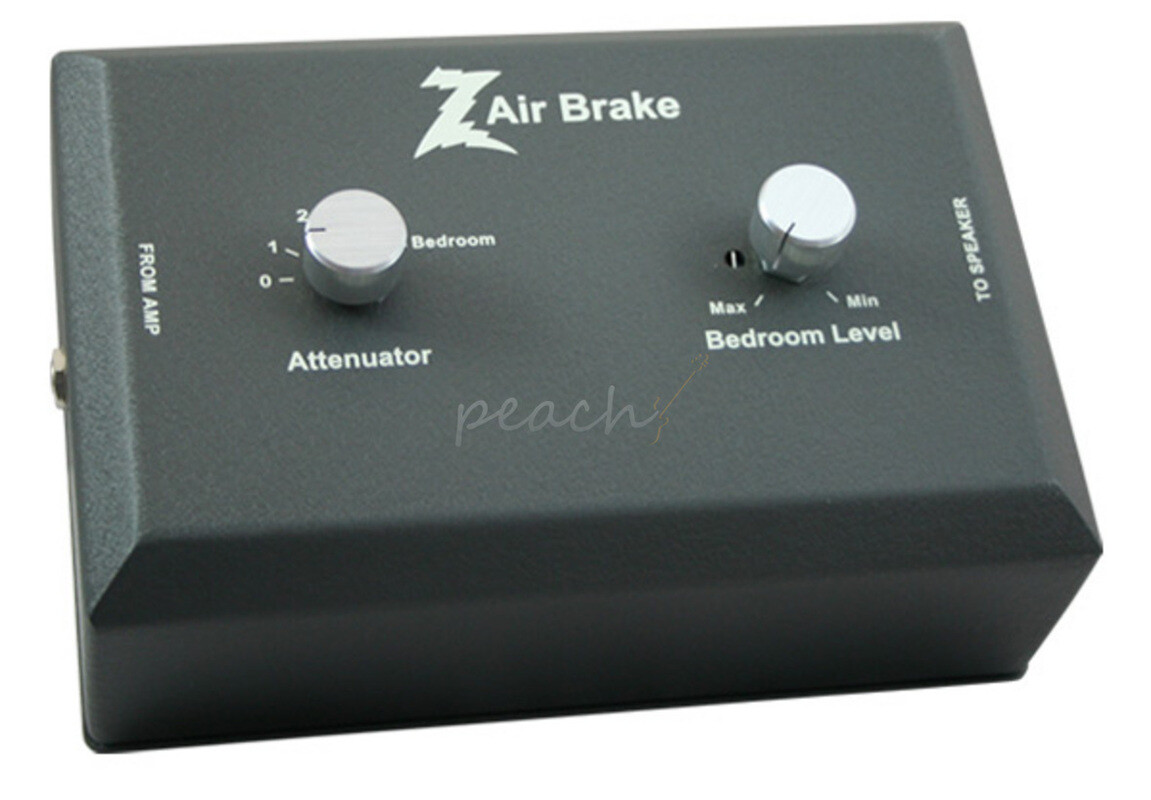 The Dr Z Air Brake is a great option for both stage and studio use, on stage it can limit your overall dB level at any time during live performance. This in effect means you can set the level of attenuation to change depending on your requirements; maybe you need a greater reduction in volume at the start of the show and as the gig progresses you can alter your levels smoothly, allowing you to manage your amps output without tweaking the amp itself! At home it can bring your 100watt powerhouse down to a more than manageable 1watt tone machine, great for preserving tone at low volume it's a real winner.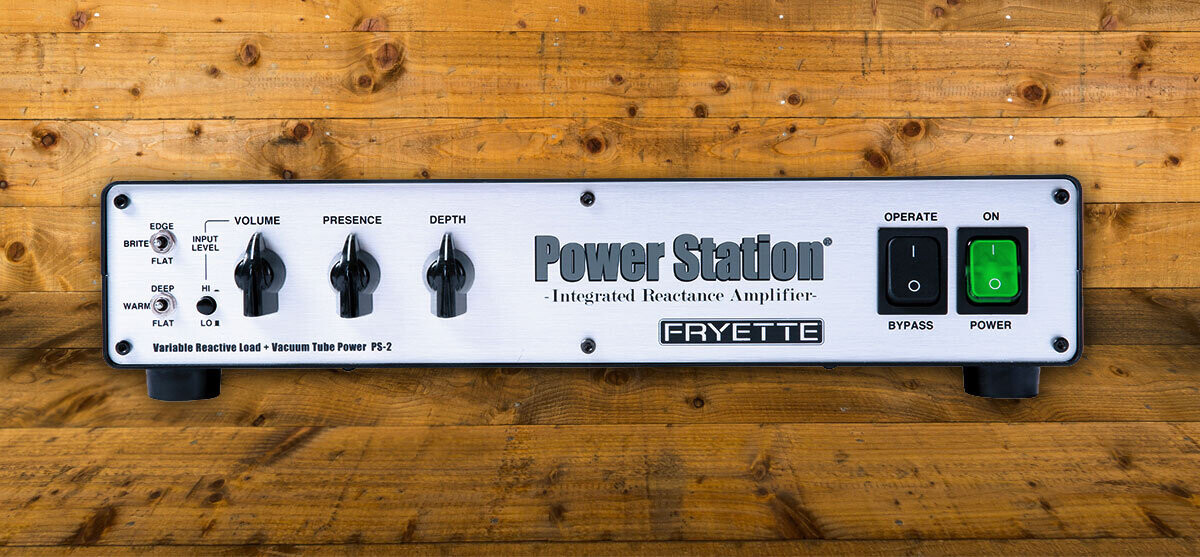 The Fryette Power Station is a game changer, so much more than just an attenuator, the Power Station is a reactance amplifier based around a 50watt tube amp. Powered by a pair of 6L6 valves and a 12AX7 phase inverter, it delivers a host of incredible features. By providing a transparent restraint on the volume of your high powered amp, it preserves your tone even at super low volumes, all those tonal textures you dig are retained and the dynamic response is incredible. It also allows you to extend the voicing of your amp too, want your modern amp to sound more vintage or vice versa? No problems, the Power Station has the capabilities to do just that. It can be used as a power boost for low wattage amps too, love the tone of your lunchbox amp but just lacking the punch to gig it, the Power Station will provide the power without drawing on your tone. As if that wasn't enough it also works as an adjustable reactive load to give you the ultimate, all in one solution to tone preservation!
These beautiful little boxes of magic can really help you bring that tone to your audience, whether or stage, in the studio or at home. So in your pursuit of tonal glory, don't forget to check them out!