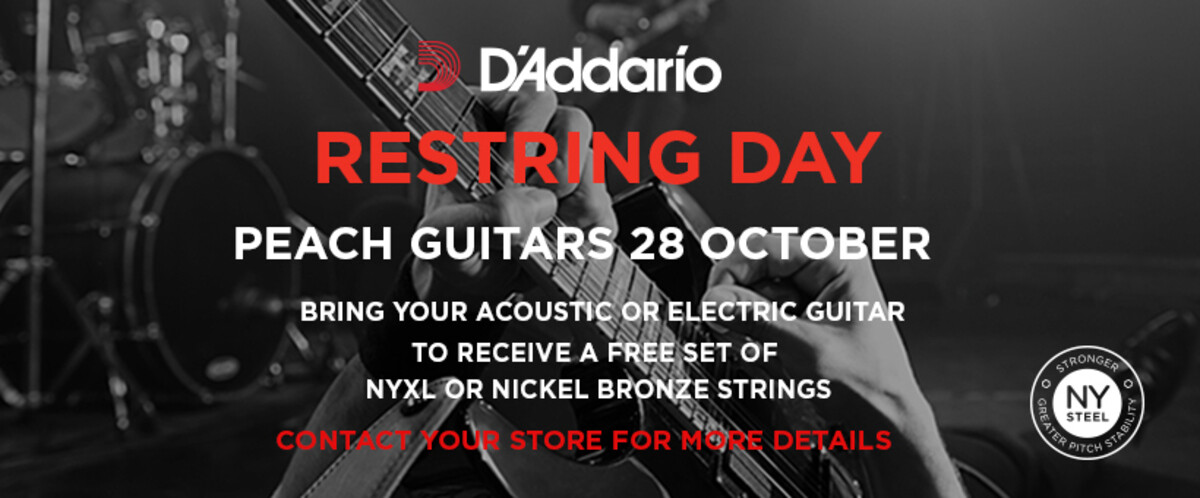 Our good friends over at D'Addario are coming to visit the shop on Saturday the 28th to offer a complimentary restring service for the day running from 10 until 4.
If you're local to us and have a guitar that you think could use a fresh set of strings, but don't fancy spending any time or money on doing yourself, then pop on in to see us.
All that's required is drop us a message on Facebook or an email to (sales@peachguitars.com) with your full name, the guitar model, the desired string gauge, and a preferred time slot, we'll come back to you to confirm from there.
Just a couple of things to note, the guys have a finite amount of time slots available for the day, so it's booked on a first come first serve basis and strictly within the allotted time.
The guys will happily tackle 6, 7 and 8 strings electrics, 4, 5, or 6 string basses, or 6 or 12 string acoustics. The only thing they won't be doing is Floyd Rose guitars.
See you soon!