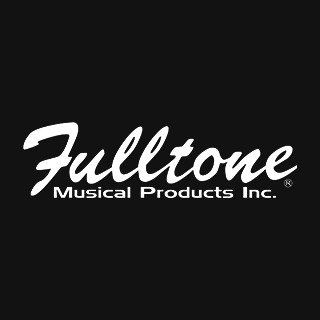 Fulltone Standard Line Soul-Bender V2 | Fuzz
Germanium ToneBender MK II Clone w/Mods
In the early 1970s, Sola-Sound England produced a very fat, warm, and juicy sounding Distortion/Fuzz called the Tone-Bender MkIII. These were also sold under the Colorsound and Park brand names with slight variations in circuit and sound. These three-knob Tone-Benders, as they became to be known, were very different from the more popular Fuzz Face pedals in that they had more sustain and a lot of sweet midrange on-tap, which could give a thin Tele or Strat a very sax-like solo tone, especially with the Tone control turned full clockwise.
The 'Bender tone control cuts treble and increases Bass & Mids as you turn it clockwise, panning between a large and small capacitor, differing from most other pedal Tone controls which simply cut treble as the knob is turned counter-clockwise. The magic of these Tone-Benders is that they contain three germanium transistors, all of differing gains, and the secret is you have to know the proper gain each transistor needs to be in order to produce the best sound. Luckily Michael Fuller has owned and repaired more than forty original units and has decades of experience, knowing what makes them sound great and sustain long.
View In Showroom
Request an appointment with one of our team
WAYS TO PAY:

The original Fulltone Soul-Bender came out in 1995, it was inspired by this classic 3-knob design, and was produced up until around 2006 when Michael Fuller could no longer source suitable transistors. Approximately 3107 units were sold during that period. Luckily Fulltone have re-established a relationship with one of the last remaining germanium transistor making companies, which has allowed them to re-issue this fuzz-classic as the Soul-Bender SB-2.
The SB-2 is in some ways better than the old Soul-Bender in that Fulltone now have transistors made-to-order just how they want them, and these wonderful skinny-tall TO-1 germanium transistor (with a top hat brim) that have just the right characteristics, including the requisite low gain and low noise just like the vintage Sola-Sound pedals had.
The Soul-Bender improves on the original 60's design by offering more available volume, a more usable Tone control range, True-Bypass switching, better power supply filtering for less noise, and polarity protection to keep the sensitive germanium transistors from damage. The SB-2 is roughly half the size of the original Soul-Bender (or Sola-Sound) so it will fit on even the most cramped pedalboard. Killer pedal!