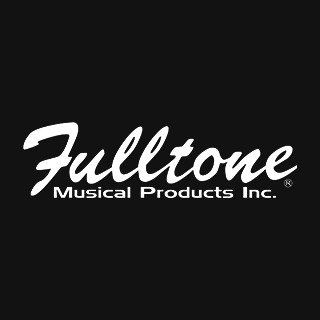 Fulltone Custom Shop Ranger | Treble Booster
N.O.S Military Germanium Treble Booster
The Dallas Rangemaster was a germanium transistor-powered pedal made in the mid 1960s that was heavily used by Brian May, Tony Iommi, Rory Gallagher and many others to achieve their signature sounds. Although sold as a treble-booster, it actually boosed the mids as well, imparting an incredibly harmonic-laden distortion and pushing valve amps to further distort. Nowadays they sell for thousands, so it's great that Fulltone have brought it back to life with 5-extra frequency rangers, true-bypass and in a super-compact enclosure. Michael Fuller also devised a way to allow the pedal to remain PNP (positive ground) whilst still being powered by a standard NPN (negative ground) power supply. The Fulltone Ranger contains NOS military germanium transistors culled from Michael's own stash and tested for noise, leakage and tonal qualities by himself. 100% hand-built in California. Wow!
View In Showroom
Request an appointment with one of our team
WAYS TO PAY:

Is this the greatest Rangemaster treble booster clone ever?
Here's why we think it could be:
Proprietary Power supply design allows this PNP (Positive to ground) Germanium pedal to be powered by any standard NPN (Negative to Ground) power supply!
6-position rotary switch, 6 different sounds, including Rangemaster 1 and Rangemaster 2.
Sexy amber light jewel.
Top-mounted jacks & DC port.
Adjustable Transistor Bias trimmer. Want it soft? Want is hard? Want more or less chime? Just turn it and adjust by ear, there is no wrong setting.
It's a TINY pedal (4.75" x 2.9") yet there's a battery in it too... grab'n'go.
100% Hand-Made in Los Angeles using full-size components.