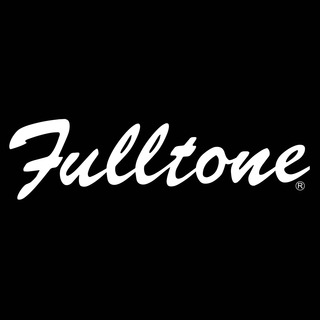 Fulltone Standard Line Full-Drive 3 | Overdrive & Boost
JFET Overdrive w/Independent Clean Boost
The FD2 has been a big hit for Fulltone since it came out in 1993. However, Michael Fuller wanted to expand on it and create the ultimate overdrive/boost, which he feels he has accomplished on the Full-Drive 3. Although it looks similar to the FD2, the FD3 is a much more evolved and natural-sounding design, offering a vast array of both clean and distorted tones. The FD3 uses both a JFET input and a JFET op-amp, resulting in the most valve like sound you can get out of a valve-less pedal! This also gives the FD3 an ultra-high input impedance, allowing it to gel superbly with any type of pickup and react well to changes from guitar volume controls.
View In Showroom
Request an appointment with one of our team
WAYS TO PAY:

3-way CLIPPING toggle switch:
Set to 90s and you'll get symmetrical clipping with ample midrange.
Set the switch to WIDE ASYM (wide asymmetrical) and more sweet highs and lows come through, along with chimey, Class-A style even harmonic overtones.
Set to COMP-CUT mode, pure op-amp-overdrive, with no diode clipping assistance. Aggressive, cutting, and capable of a huge volume boost to slam the input of your amp.
Discrete Channels:
Unlike the FD2, the FD3 has completely independent OVERDRIVE and BOOST channels, and the ORDER toggle switch allows placing the BOOST channel before or after the OVERDRIVE channel. The BOOST channel is also an extremely transparent, high-headroom 100% JFET-powered circuit.
Buffered Bypass:
Serial# 2548 and higher FD3 pedals are now Buffered- instead of True-Bypass, so the FD3 will always drive long cables, be isolated from other effects, and always retain the highs and feel of your amplifier, whether the pedal is turned ON or OFF. Do not confuse the hi-quality JFET op-amp buffer in the FD3 with the simple single transistor buffers on other pedals. The FD3's buffer sounds rich and fat, not thin.
DYNAMICS knob:
A Fulltone-exclusive Germanium diode Limiter circuit circuit that alters the feel of the notes being played as well as subdues transient spikes which can overload your amp's input. This feature can make even a stiff amp feel responsive and juicy, and sweeten the treble frequencies.
The FD3 pays homage to the Fulldrive legacu whilst raising the bar for overdrives in the process.