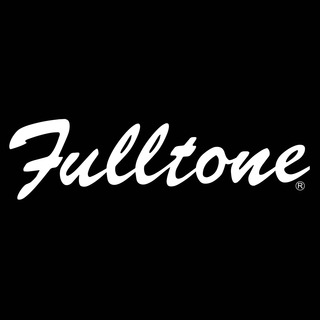 Fulltone Custom Shop PlimSoul MkII | Overdrive/Distortion
Upgraded PlimSoul - Soft & Hard Clipping In One
Soft-Clipped pedals include Tube Screamers, Fulldrive2, and OD-1, which get their distortion by using diodes placed in the feedback loop of their Op-amp. This type of clipping is generally favoured by the folks wanting a cleaner, more compressed, low-to-medium gained overdrive sound.
The other choice we have are Hard-Clipped pedals like the RAT, Distortion+ and Boss DS-1. These pedals create distortion using diodes tied to ground or, unique to the Fulltone OCDv2, Mosfets that are tied to the half-way point between 9 volts and ground (called Vref), offering a more natural sounding distortion, one that emulates the SAG (feel) of an amp's tube rectifier.
The original PlimSoul is the only pedal to offer both Soft & Hard clipping with separate control over each. Michael Fuller designed the PlimSoul's unique, independent dual-stage clipping circuit to replicate not only the sound, but the feel of a tube amp with its subtleties and complexities, resulting in being granted a U.S. Patent.
View In Showroom
Request an appointment with one of our team
WAYS TO PAY:

The PlimSoul was a great first step, but the PlimSoul mkII offers significant improvements over it:
Input Impedance increased from 500k to 1.1 Megaohms for even better interaction with guitar's volume knob.
Top-Mounted Jacks and external power port.
Soft-Clipping (Stage 1) and Hard-Clipping (Stage 2) are now truly-independent, allowing for aggressive, punchy gain with the HardClipping knob turned up even while the Soft-Clipping knob is turned down!
Hard clipping now uses two Germanium Diodes tied to Vref instead of LEDs resulting in a night-and-day improvement.
New loss-less Bass switch, located just before the Hard-Clipping in the circuit, giving the ability for tight, percussive distortion that's not muddy. You will find your place in the mix immediately, and sound great doing it!
Treble control now offers plenty of brightness when turned up.
The Soft-Clipping stage is extremely Asymmetrical, the Hard-Clipping stage is Symmetrical, dial-in infinite combinations of the two.
The Fulltone PlimSoul mkII might be the most versatile overdrive/distortion ever made. They are hand-built in the U.S.A. using top-notch, full size components, many of which are designed by Fulltone.