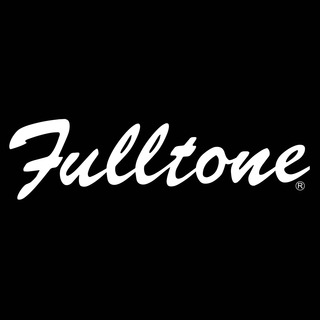 Fulltone Standard Line Full-Drive 1 | Overdrive
Single Channel Mid-Strong Overdrive
The Fulltone Full-Drive2 has always been a Tube-Screamer killer, plain and simple. The original Full-Drive2 shined with its vicious Comp-Cut (CC) mode, which removed all clipping diodes and pummelled the input of even the most stubborn valve amp. Later on, Michael Fuller added Flat-Mids (FM) mode, offering a slightly more open, less midrangey and more natural sound. The drawback to the older Full-Drive2 was the size, and the fact that many people just don't use the Boost channel that much, so for 22 years people had been screaming at Michael to make a small, single channel version of the Full-Drive that sounds like the early 90s Full-Drive2s. Well, it's here... better late than never!
View In Showroom
Request an appointment with one of our team
WAYS TO PAY:

Enter the Full-Drive1 (FD1) with its JRC4558 op-amp, full-size audiophile-grade capacitors, internal battery cradle, 9-18VDC operation, tiny bullet-proof steel enclosure, top-mounted jacks, True-Bypass, a warmer early-90s Comp-Cut mode than any FD2, and an even more natural sounding Flat-Mids mode. Vintage (V) mode has gorgeous cut-through-the-mix midrange but with more harmonic content and a ton of sustain.
This isn't your Dad's Full-Drive!