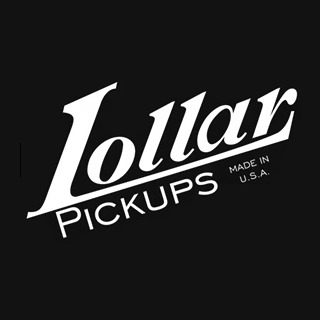 Lollar Telecaster Pickups | '52 T - Bridge
Avg. DC: Bridge 6.7K
Lollar's Telecaster pickup line was originally inspired by vintage Tele pickups, but with a thoroughly modern approach to building them. They love the vintage sound and have worked hard to perfect their construction methods to optimize the reliability of our pickups.

Rather than use off-the-shelf parts, Lollar manufacture their own parts or have them custom-made to their exacting specifications. As a result, you'll enjoy unparalleled Tele tone combined with uncompromising materials and construction.

Each of Lollar's Tele pickups offers a different tonal profile and they even encourage players to consider mixing and matching them to achieve their desired tone. All of their Tele neck pickups have threaded baseplate holes and come with both machine and wood screws to give you the option of pickguard or body mount.
View In Showroom
Request an appointment with one of our team
WAYS TO PAY:

Wound to exact 1952 Telecaster pickup specifications, Lollar's '52 T model delivers well-balanced frequency response with an attack that is softer than other Tele pickups they offer. The '52 T's tone is pure Bakersfield and Blackguard and they maintain clarity when you want to drench your sound in reverb or delay.
Avg. DC: Bridge 6.7K