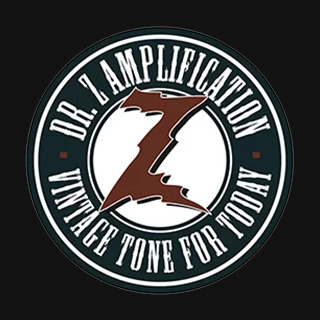 DR Z Amplification Cure | 1x12 Studio Combo - Black w/ZW Grill
All-Tube 15 Watt Amp - Hand-Wired In Ohio, USA
Meet the DR Z Cure, a masterpiece that echoes Dr. Z Amps' roots, uniting three decades of amp expertise. Crafted meticulously with top-tier components and artisanal hands, the Cure draws from the celebrated Z-LUX, retaining its iconic "American" tone while simplifying with no reverb or tremolo. The vintage-style Triad Magnetics output transformer infuses smooth distortion akin to the revered THERAPY amp. Complete with effects loop, comprehensive EQ, and global output control, all housed in a compact 1x12 "Studio" cab with Eminence Z12 speaker. From pristine to gritty, the Cure offers tonal mastery via Volume, Master, and Level controls, enhanced by a Variable Boost footswitch. A grab-and-go marvel that's as friendly to ears as it is to wallets.
"A page ripped from our award-winning Z-LUX design, the CURE is your affordable, portable solution for big, classic American-style tone." - Dr. Z
View In Showroom
Request an appointment with one of our team
WAYS TO PAY:

Introducing the DR Z Cure, an exceptional piece of auditory craftsmanship that brings Dr. Z Amps full circle to its foundational essence. Drawing on a remarkable 30-year legacy of delivering exceptional, industry-standard amplifiers, the DR Z Cure stands as a testament to excellence. Each facet of this amplifier is meticulously crafted, utilizing only the highest-grade components, meticulously assembled by the hands of artisans, and all offered at an impressively reasonable price point.
At its core, the DR Z Cure takes the acclaimed Z-LUX amplifier as its launching pad, ingeniously streamlining the formula by foregoing reverb and tremolo. Yet, it magnificently retains the opulent "American" voiced tonality for which the Z-LUX has gained worldwide reverence. The very heart and soul of the DR Z Cure resides within its vintage-voiced output transformer, an exquisite creation meticulously hand-wound by the esteemed Triad Magnetics. Notably, this is the same company revered for producing the transformative transformers embedded within the iconic "tweed" amplifiers of the illustrious 1950s. It's this transformative component that empowers the DR Z Cure to saturate into a realm of velvety distortion, reminiscent of the beloved THERAPY amplifier but now flourishing in the embodiment of a combo configuration.
Beyond its sonic finesse, the DR Z Cure encompasses a range of modern features designed to elevate your musical journey. An integrated effects loop offers expanded sonic horizons, allowing you to seamlessly integrate your pedalboard prowess. The comprehensive EQ system, coupled with the master volume, empowers you to sculpt your tone with unparalleled precision. At the helm of your control, the global output level function reigns, enabling you to achieve the perfect balance between stage presence and tonal finesse. This exceptional amplifier finds its home within the confines of a compact, lightweight, and yet acoustically resonant 1x12 "Studio" cabinet. Within this cabinet resides a specially tailored Eminence Z12 speaker, the very auditory gem that graces the Z-LUX combo, ensuring the pinnacle of portability without a modicum of compromise.
The DR Z Cure epitomizes simplicity in use, yet depth in delivery. Set your desired volume and master settings to traverse the realm from pristine cleans to searing distortion, and then fine-tune the overall loudness with the Level control, affording you an unparalleled canvas for your sonic endeavours. This masterpiece is further enriched with the inclusion of a Variable Boost footswitch, instantly catapulting your lead play into stratospheric dimensions of gain and articulation.
In summary, the DR Z Cure encapsulates a "grab-n-go" symphony of brilliance, an auditory gem meticulously designed to enrapture even the most discerning tone connoisseur. Not only does it delight your musical senses, but it also lavishes your wallet with its approachable pricing, making world-class craftsmanship and tone excellence accessible to all.