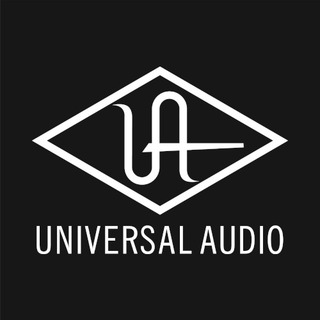 Universal Audio UAFX Guitar Pedals | Orion Tape Echo
The World's Most Authentic Emulation Of A Vintage Maestro Echoplex EP-III Tape Delay
Discover the UAFX Orion Tape Echo - a compact pedal that resurrects the vintage '70s Maestro Echoplex EP-III tape delays. With three tape delay emulations, authentic preamp tones, and modulated repeats, it's your gateway to timeless soundscapes. Built to endure, it offers true/trails bypass and analogue dry-through, a trusty companion for your musical voyage.
View In Showroom
Request an appointment with one of our team
WAYS TO PAY:

Introducing the UAFX Orion Tape Echo - a quantum leap in guitar effects pedals that transports you through time to the golden era of music with its meticulously crafted vintage tape delay emulations. Prepare to be captivated by the ethereal and enchanting delay effects reminiscent of the iconic '70s Maestro Echoplex EP-III tape delays, now elegantly packaged in the compact and refined form of the Orion Tape Echo.
Unlock the Secrets of Vintage Soundscapes:
The Orion Tape Echo isn't just a pedal; it's a time machine for your sound. Its three distinctive vintage tape delay emulations are powered by uncompromising algorithms drawn from our renowned Starlight Echo Station. Immerse yourself in the immersive soundscapes that were once the hallmark of legendary musicians. The Orion Tape Echo stands far ahead of its peers, delivering an unprecedented three-dimensional auditory experience that sets new standards for tape delay pedals.
A Glimpse into the Soul of Music:
The heart of the Orion Tape Echo lies in its immaculate emulation of the EP-III's legendary solid-state preamp. Now, you can infuse your echoes with warmth, character, and the unmistakable attitude of the vintage effects unit. A single control unlocks a world of possibilities, allowing you to seamlessly integrate fat, expressive preamp tones into your music.
Unleash Your Creative Cosmos:
Embark on an auditory journey through time with the Orion Tape Echo's meticulously crafted tape types - Mint, Worn, and Old. Each tape machine exudes its unique colour and vibe, enabling you to sculpt your sound with unparalleled precision. The Wonk control further propels your creativity, offering a spectrum of modulated repeats and distinctive tape splice textures, from the subtly nuanced to the boldly eccentric.
Durability for Light-Years:
Crafted to transcend time, the Orion Tape Echo is engineered for relentless reliability, capable of withstanding the demands of even the most rigorous performances. Switchable true/trails bypass, Preamp off/on, and analogue dry-through controls ensure seamless integration into your setup, whether you're on a cosmic stage or in a terrestrial studio.