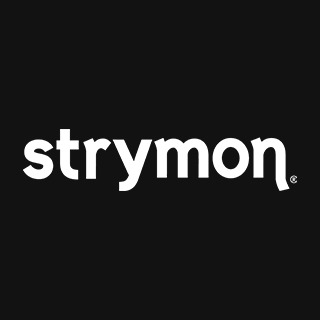 Strymon Orbit | dBucket Flanger
Beyond Your Classic Flange
With the Orbit dBucket Flanger, Strymon have painstakingly recreated every aspect of some of the greatest vintage analog flangers. To go beyond that, they've also added features such as through zero flanging to take you where few have ever ventured before. Their high performance DSP is dedicated entirely to doing one thing and one thing only, delivering the ultimate flanger. Add true bypass, extensive expression pedal control, a favourite preset, super high quality analog front end and output sections, low power consumption and you'll never want to let go of your Orbit.
View In Showroom
Request an appointment with one of our team
WAYS TO PAY:

The Strymon Orbit contains some pretty unique features
Feedback switches between positive, negative and positive/negative feedback. With positive feedback, the wet and dry signals are in phase, producing a jet-like swish when higher REGEN settings are used. Negative Feedback creates 'hollow' or 'watery' flange sounds. The +/- setting uses a frequency dependent feedback combining elements of both Positive and Negative to create new sonic possibilities.
LFO switches between logarithmic, linear and through-zero LFOs. The LOG setting produces an even-sounding frequency sweep. LIN produces a frequency sweep that speeds up as it goes higher, and slows down as you go lower. Thru0 advances the wet signal ahead of the dry signal for for dramatic flanging effects unavailable in most flangers.
Mix adjusts the wet/dry mix. Most flangers don't include this control but it can be very handy if an extreme flanging sound needs to be tamed without altering the fundamental effect sound.
Regen controls the feedback intensity of the flanging effect.
Hand crafted dBucket algorithm for highly accurate reproduction of every stage of an analog bucket brigade chip
3 flanger Feedback Types: Positive, Negative, Positive/Negative
3 flanger LFO Types: Log, Lin, Through Zero
Mix control for dialling in the intensity of your flange sounds
High impedance mono input (internal jumper enables selectable TRS stereo input)
Stereo output
Expression pedal input allows the connection of an expression pedal (for selectable control over any knob parameter)
Favourite footswitch for saving your favourite setting
Super low noise, high performance 24-bit 96kHz A/D and D/A converters
110dB signal to noise
+8dBu maximum input level easily handles instrument and line signals
20Hz to 20kHz frequency response
Premium analog front end and output section
Super high performance SHARC DSP in a compact form factor
32-bit floating point processing
True Bypass (electromechanical relay switching)
9V centre negative DC supply included, 250mA current draw
Strong and lightweight purple anodized aluminium chassis
Crafted with love in the USA