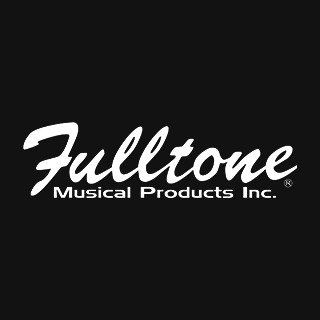 Fulltone Custom Shop Mini Deja Vibe MkII | Uni-Vibe Style
A Tiny Uni-Vibe Clone With Mods
What is an original Univibe? It is a four-stage Phaser effect made between late-1968 and 1973 designed to replicate a Leslie rotating speaker by using a tiny incandescent light bulb shining on four photo-resistors housed under an aluminium shroud. This odd circuit offered a watery, thick, and unique blend of pitch-bend vibrato and chorus-like phase-shifting. Although it didn't sound too much like a Leslie, its sound took on a life of its own, a sound heard on many recordings by Jimi Hendrix, Frank Marino, David Gilmour, and Robin Trower. Read on below to find out about this awesome take on it from Fulltone.
View In Showroom
Request an appointment with one of our team
WAYS TO PAY:

Original Univibes were extremely large, heavy effects boxes mated to an external wah-type foot-pedal controlling the modulation speed via a 5 -in, quick-disconnect cable. Old 'vibes were very inconsistent from one unit to the next and were prone to malfunctioning, with no one knowing how to fix them let alone how to make them sound good again... well, almost no one. Michael Fuller started out in the '80s collecting, dealing, and repairing 'vibes, which lead him to the idea of re-designing and building a bullet-proof new 'vibe clone in a smaller footprint. Enter the Fulltone Deja'Vibe in 1993 with the goal of making a True-Bypass 'vibe that was more reliable and that was a fraction of the original Univibe's astronomical used-market selling price! He has been making the 'exact original Univibe clone' ever since, with Robin Trower and many others using them exclusively the entire time.
Fulltone is the only 'vibe using custom-made original-specification photocells, other companies buy incorrect ones from a DIY website because they didn't spend thousands of dollars blueprinting every aspect of these original photocells like they did. They also devised a way to use their custom-made Optocoupler for controlling the speed of the oscillator and the external speed controller, providing much slower and faster available speeds than other 'vibe clones. The CS-MDV mkII requires an 18-volt DC power supply with at least 50mA of current.
You don't have to be a huge Trower or Hendrix fan to appreciate the mkII, you just have to appreciate that massive pulsating wall of sound it creates when you switch it on. Play on!
The mkII has an expression pedal out jack should you need it, and still with no ICs and using only full-size capacitors throughout the entire audio path! It's 100% analogue - you can't get this sound out of digital pedals using a $3 DSP chip. You need 13 transistors, 4 x correct resistance and response photoresistor, a real & correct incandescent light bulb, and 30 years experience... you need the Fulltone CS-MDV mkII.
Features:
30% smaller enclosure than older MDVs, still with top-mounted jacks for tight spaces.
Now has MUCH slower and MUCH faster available speeds (than all older Fulltone vibes) achieved by replacing the standard Speed pot with a Fulltone designed & custom-made Photoresistor, while retaining the original Univibe's unique Analog Oscillator circuit and 100% analogue warble feel.
It has a linear ramp up of the Speed knob (and external pedal).This is the snag about older Deja'Vibes, other clones, and original Univibes: the speed controller has a spot where everything happens, making it hard to find the right speed.
Problem-solved with the mkII.
It has an External Pedal jack allowing the use of virtually any expression pedal out there, whether it has a 10K, a 50K, 100K, etc potentiometer.
It has twice the available volume as any vibe clone, assuring that you don't get bogged-down in the mix when you kick it on... without being bright and cold sounding, a super-low output impedance so it is not affected by pedals that come after it and shines with the dirtiest of amps!
100% correct Vintage Univibe analogue circuit with no opamps in the audio path, still using 13 discrete transistors, still the Fulltone Proprietary glass lens/hermetically sealed photocells with correct incandescent bulb.