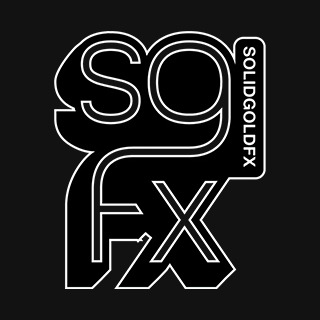 SolidGoldFX Communication Breakdown | Dual Tone Bending Fuzz
Tone Bender 1.5 & MKII Style Fuzzes In One Pedal
Sporting two different modernized takes on the legendary Tone Bender circuit in one box, Communication Breakdown is an unabashed sonic love letter to the glorious fuzz tones of yesteryear.

This pedal is ready to reveal the stairway to tone heaven through its wide gain range, intuitive tone controls and the ability to use the two channels individually or together. From clear and refined low-gain grime, crushing walls of sound to beautifully compressed and singing leadtones, Communication Breakdown is sure to bring all of the good times and none of the bad.
View In Showroom
Request an appointment with one of our team
WAYS TO PAY:

With the Communication Breakdown you just won the fuzz lottery. Adding not one, but two amazing fuzz pedals to your collection, all in one compact box of gainy goodness. Fuzz A is born out of the fire and flames of the rare Tone Bender MK1.5 but brings it into the modern era by using hotter silicon transistors than the original. This results in a wide range of extremely powerful yet refined fuzz tones.

Fuzz B, on the other hand, takes a page (see what we did there) from the book of the classic Tone Bender MKII, and preserves everything good and great about that snarling, saturated and compressed box of fuzzy wonder. But as an extra bonus, SGFX addedd their JFET pre-amp to the equation in order to breathe more stability and tonal clarity into this legendary circuit.

But the really cool part is of course that you can use the two channels either individually or together, seeing you jump from a hairy rhythm tone to a soaring lead in seconds, or lets you sculpt unique dirt tone never heard before.

Each channel sports the same super intuitive controls, so you won't be left dazed and confused exploring its vast fuzzy playground. Besides the ubiquitous Fuzz and Volume controls, each side has a Bias knob, which lets you vary the voltage sent to the circuits. Clockwise will give you beefy and bold dirt tones, whereas counter-clockwise sees it unleash a more lean, choppy and gated fuzz tone.

On top of that you can further sculpt the overall tone of each side via the simple three-way Colour toggles, for everything from bright and biting full-range tones to smooth and dark, while the Input toggles let you adjust the input attenuation of the pedal, making sure that it plays well with any wah you want to put in front of it.

So whether you're a classic fuzz connoisseur looking to nail history defining dirt tones or simply searching for a versatile fuzz pedal to jump-start your creativity, then the Communication Breakdown is sure to deliver.