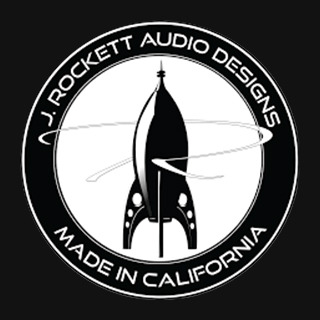 Rockett Uni-Verb | Vibe & Reverb
Amazing Analog Vibe Tones With Modern Functionalities
The Uni-Verb is the result of a five year project embarked on by Rockett to try and capture the sound of the original Uni-Vibe. Not content with just this, they decided to make it even better by adding a reverb that beautifully emulates a classic spring tank reverb from the 50s. Knowing that is best to have the Vibe effect first in the chain and Reverb last in the chain, they cleverly built in an effects-loop to allow you to do so. The originals had a rocker switch to select either vibe or chorus but Rockett have added a foot switch so it can be done on the fly. This is a hugely musical and useable vibe with a great range of speed and a strong signal. A really cool addition to the Rockett lineup.
View In Showroom
Request an appointment with one of our team
WAYS TO PAY:

Peach are very proud to stock the second pedal in JRAD's Classic Series. First of all we had the Clockwork Echo, which was an incredible version of the Deluxe Memory Man. Now we have the Uni-Verb, which is a fantastic take on the Uni-Vibe, combined with some new-features.
As well as being a fantastic sounding Vibe, JRAD have added a vintage sounding spring reverb. This is super-handy as the unit can be by itself with an amp that has no reverb and the vibe is complimented beautifully by the 'verb. It also saves on pedal-board space and power requirements. The reverb can even be used independently as a great spring reverb - another great feature.
The pedal runs internally on 24V - as the original did. However, some people do not have the means to power pedals at anything other than 9V. Thankfully this pedal runs using a standard 9V adaptor and boosts the power internally; another great modern convenience.
It also offers separate controls for the Chorus section of the pedal, giving complete control over the intensity and turnaround thump of the chorus from intense and choppy to subtle and smooth. You can blend your dry signal with your wet signal for a more-or-less apparent chorus effect to the vibe and control the speed as well. The Reverb section also offers control over the intensity of the reverb and length of the trail.

All in all this is another fantastic Uni-Vibe interpretation that offers something new and gives the user no complications in using it.