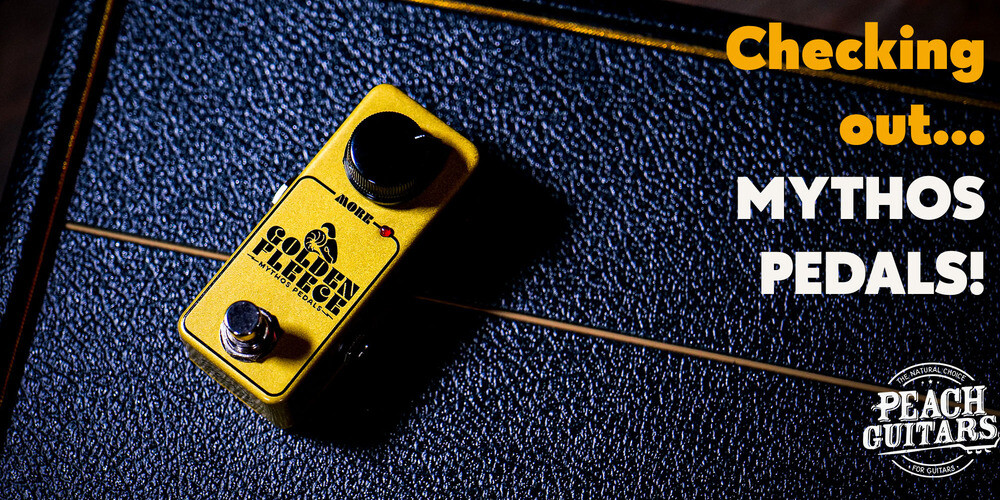 Peach Guitars | Mythos Pedals!
We've been big fans of the work of Zach Broyles for a long time, for Zach and his small team of intrepid tone searchers are the masterminds behind the incredible Mythos brand. One of Nashville's hottest pedal brands, Mythos have crafted a product line rich in classic tones with refreshingly modern feel and application. You've gotta be good to survive out in the global home of tone, and Mythos don't just survive, they thrive!
We've stocked Mythos for a couple of years now and we just can't get enough! These really are pedals for players, I know this sounds contrived and just another marketing ploy, but really they are. Zach and the team are players and they know as well as anyone what we're looking for when we dive into tone searching, and they know just how to deliver.
So let us point you in the direction of 3 of our favourite Mythos pedals, you've probably seen them popping up in our videos before, they are in pretty regular rotation in our studio rig!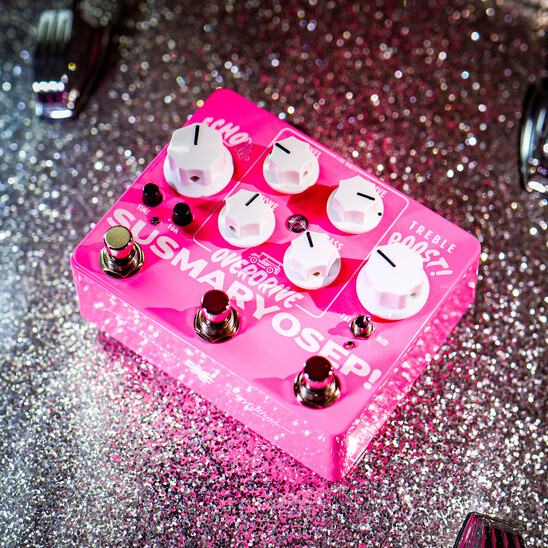 First up, the absolute tone hammer, the triple threat, the all-you-need, always-on answer to all of your prayers…..the Mythos SusMaryOsep, the collaborative effort between Mythos and the supremely talented R.J. Ronquillo. You've almost certainly seen R.J. on Youtube or Instagram, maybe you caught him with Stone Sour, perhaps you heard him with Carlos Santana, either way, this guy is the real deal and one of the very best around. Fusing a Silicon treble Boost, the Mythos Herculean V2 OD and an exquisite Echo, the SusMaryOsep is a riot of options and tonal exploration! Compact but without compromising on ease of use and functionality, it fits perfectly on your board as the ultimate multi tool of tone!
Want a huge, gnarly fuzz without the ridiculous traditional style Muff housing? Of course you do, who doesn't, right?! Well my friends, the answer lay right here, the Golden Fleece Mini Fuzz. Small in size, but certainly not in sound, the Golden Fleece brings more gain and more volume, but less unwanted noise, than previous Mythos fuzz pedals and it's so simple to use. With one huge volume control and not much else, the Golden Fleece Mini is super responsive to your guitar, so crank that volume knob and let your guitar do the hard work!
Our final selection is the mighty Air Lane Drive, a dual overdrive with 2 super distinctive voices. Use them individually or stack them together and take over the world, either works! But what is it? Well, the Air Lane Drive is essentially 2 matching single transistor circuits that have been voiced independently, one by the team at Mythos and the other by Novo, the boutique guitar brand headed up by the legendary Dennis Fano! They offer truly individual outputs and it really does cover the whole spectrum of delicious overdriven tones!
We've put some great content together and we'd love for you guys to check it out, fall in love and get behind Mythos as much as we have!
As always, you can buy with confidence from Peach Guitars. From meticulously inspecting each piece of equipment, professionally setting up each guitar, tracking every package, and delivering the best after-sales customer service, our team will do our best to make you feel welcome and offer genuine, professional advice.