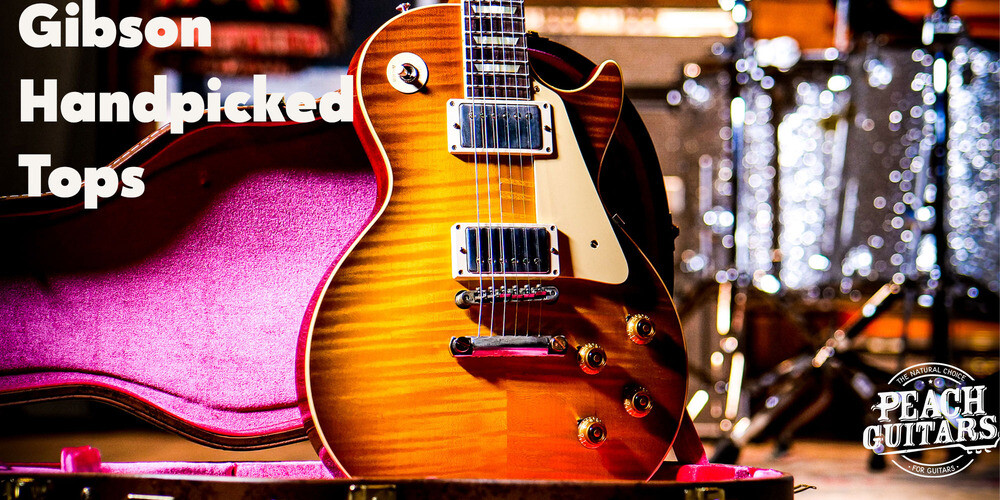 Peach Guitars | Gibson Handpicked Tops at Peach Guitars
We have a great relationship with Gibson, so much so that Peach Guitars boss man John Priest is always on his way over to Nashville to handpick the next batch of timber for our build slots. John has a super keen eye when it comes to top picking, and if you've followed us for a while you'll no doubt have seen previous runs of Handpicked Tops pass through our website. They'll be the ones with the tightest flame, glorious chevrons, intricate patterns and details and generally just a cut above the already amazing tops you find on standard Gibson Custom Les Pauls!
As it stands we've got 3 absolute powerhouses in stock right now with more on the way!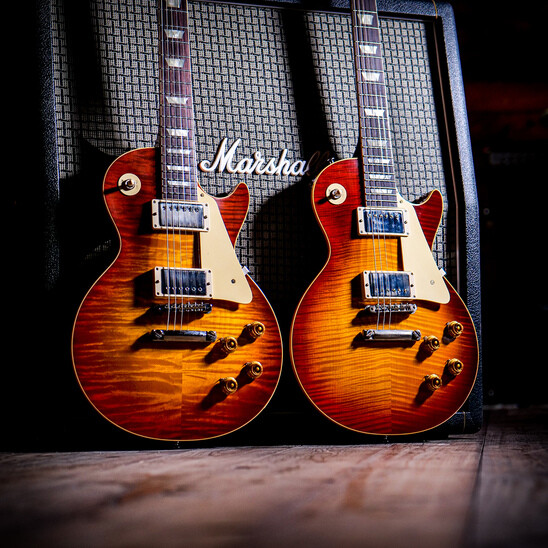 To check them out in more detail just click the product listing to the left and you'll get a full spec breakdown and a bunch of hi-res studio photography too!
Not only do these killer '59s feature handpicked Peach Guitars tops, but they have also been lovingly aged by the amazing Murphy Lab. Fronted by legendary innovator Tom Murphy, the Murphy Lab utilises the most sophisticated technologies and techniques to deliver an ageing experience unlike any other. Down to the finest molecular detail, the Murphy Lab can create a guitar that is indistinguishable from a real vintage piece, they really are masters of their craft and their work is truly exceptional.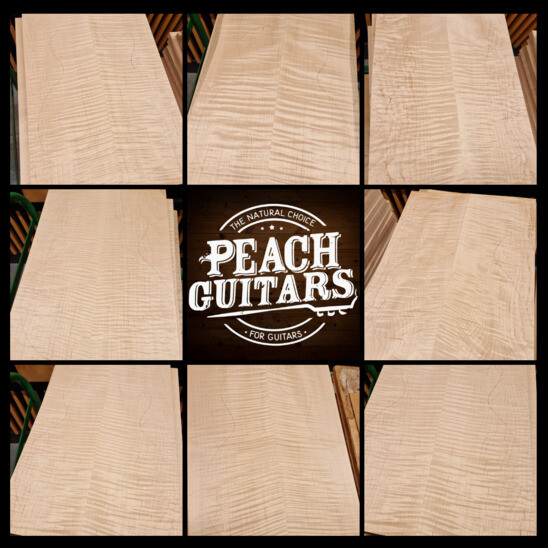 Make sure you check out the videos below because these beauties sound ever better than they look, and man do they look incredible!
We're also more than happy to chat Gibson Custom with you guys, so if there is something specific that takes your fancy or a build that you need some extra expertise and advice with, come to us! We'll do whatever we can to help guide you through the process and select the guitar of your dreams, we stock the very best of the best here at Peach Guitars and we'd love to get your perfect Gibson in your hands!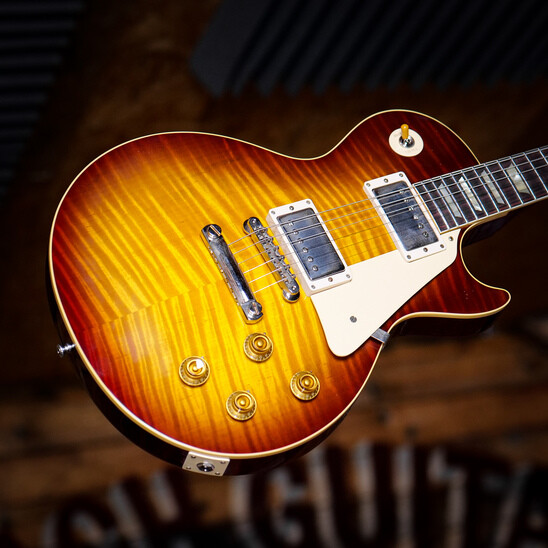 As always, you can buy with confidence from Peach Guitars. From meticulously inspecting each piece of equipment, professionally setting up each guitar, tracking every package, and delivering the best after-sales customer service, our team will do our best to make you feel welcome and offer genuine, professional advice.