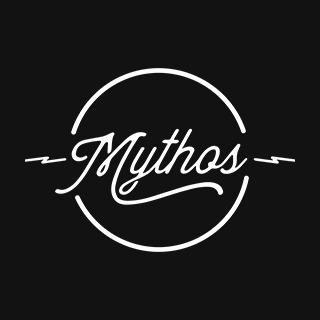 Mythos Pedals SusMaryOsep! V2 | Treble Boost/Overdrive/Echo
This Awesome RJ Ronquillo Signature Now Offers Even More
An update to the unique collaboration between Mythos Pedals and guitarist R.J. Ronquillo! The SusMaryOsep! V2 offers a wider array of tones compared to the initial release and we're so excited to get our hands on this unique 3-in-1!
View In Showroom
Request an appointment with one of our team
WAYS TO PAY:

In early 2019 R.J. and Zach began tossing ideas around to create a unique drive/echo pedals and that evolved into the SusMaryOsep!
V2 ditches the sliders for knobs and gives players a Silicon Treble booster, and updated Herculean circuit and the same echo as before, just with controls on the face. The switching has been refined for less popping and Mythos tried their hardest and spared no expense in creating exactly what R.J. wanted.
The Treble Boost is their take on the classic germanium design, reworked for a more consistent Silicon Transistor. This gives the boost a slightly more aggressive and tighter feel and with its 3-way tone switch you can get those bright sounds but also a mid forward and bass heavy sound. When paired with the Overdrive circuit, this gives you one of the widest array of drive tones in a Mythos Pedal to date. In addition there are two internal trimmers that will allow you to change the gain range and bias of the boost if you want to do so.
The Overdrive is Mythos' Herculean V2 only this time they've adjusted it for a more open voice. They are relying completely on the op amp for clipping and it gives an incredible amount of headroom and amp-like response to this already dynamic drive.
The Echo portion is the same as before with it's PT2399 chipset but now the controls are easily adjustable on the face with two small dots to indicate R.J.'s preferred slap setting! The large knob just adjusts the Mix. Don't let this echo fool you, this is a musical and fun to play delay that has a vintage voice that wants to runaway on you but never does.
Silicon Treble booster with 3 way voicing switch
Internal Gain and Bias Controls for the Booster
Updated Herculean V2 with more open voicing
Echo circuit features a PT2399 chip with approx. 450ms of delay time. External Mix slider with side accessible Time and Feedback trimpots.
Top Mount Jacks
True Bypass Switching
Top quality jacks, switches, pots, and components throughout.
Please note that this pedal requires a standard 9 volt power supply and does not contain an internal battery clip.