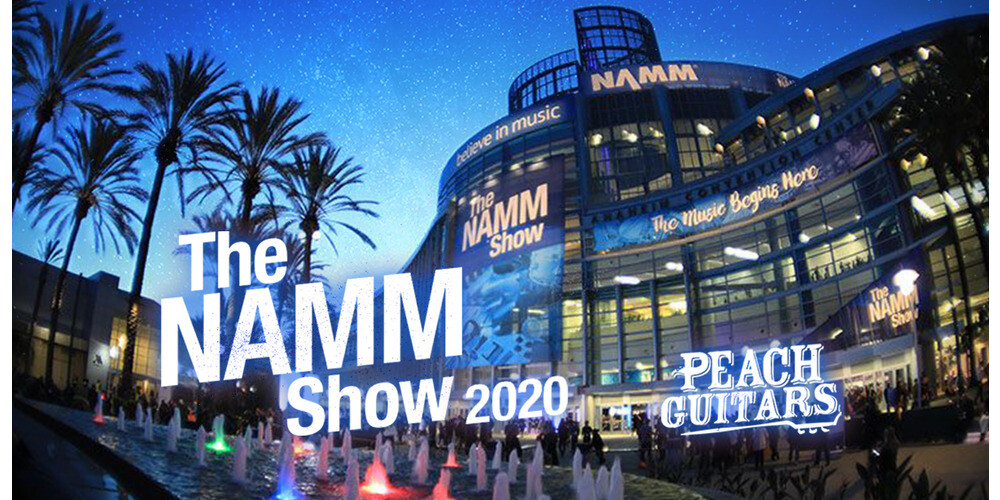 Day #1 at NAMM 2020!
NAMM is in full swing and day 1 offered a great opportunity to catch up with some of our friends and check out all the latest and greatest products from this year's show.
Our first meeting was with Gibson main man Cesar who gave us a personal tour of the new Gibson and Epiphone range. Epiphone have pulled out all the stops this year with their line now mirroring the USA Standard range, they look great, feel great and seriously punch above their pretty modest price tags. It's always great to catch up with Cesar, his passion for the brand is obvious and Gibson are in great hands with him and JC at the helm!
We caught up with Xotic Masterbuilder Andy and got the low down on the new Xotique Collection. These guitars are a real departure from their usual vintage styled guitars, using alternative exotic woods and with vibrant and vivid finishes, these guitars are real showstoppers. 5 of these new stunners will be making their way back home to Peach so keep your eyes on our website for further details.
Our friends at Origin Effects, Knaggs and Taylor have all delivered big this year and you can already find their new products in our NAMM 2020 category, so check them out!
One interview you guys certainly won't want to miss is our chat with Paul Reed Smith. Jack grilled him on the new developments to the McCarty range as well as the new John Mayer Silver Sky models, Paul was a great sport and kept Jack on his toes in a really entertaining interview!
What better way to close day 1 than with an invite only Gibson event at The Grove. With great food, a free bar and the very best Gibson artists taking to the stage, it was an incredible event. Don Felder, Rick Nielsen, Ritchie Faulkner, Lizzy Hale, Billy Gibbons and Jared James Nichols all took to the stage before being joined by the main man himself, Slash for a mega closing section that rounded off with everyone jamming Whole lotta love!
We had a great day with loads planned for day 2 so keep your eyes peeled!