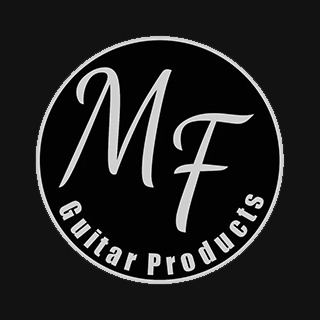 MF Guitars "Number one" pickup set
As someone who has been obsessed with Stevie Ray Vaughan's tone for as long as I can remember, I can barely believe that the moment has come where all of my tonal desires have been achieved!
The new MF Guitars "Number one" pickups are the final piece in the puzzle that have helped me to get as close as I ever will to that SRV tone. These pickups have helped my playing go off in a different direction and have ultimately re-inspired my love for playing guitar and taken me back to being 12 years old, trying (and failing) to play "Scuttle Buttin" in my parents basement.
I'm so excited and proud to be able to offer these pickups to our customers - John
View In Showroom
Request an appointment with one of our team
WAYS TO PAY:

This collaboration came from speaking to Mark Foley at MF Guitars on Instagram. We had mutual connections in Matt Schofield, Scott Mckeon and Eli Lester, so it made sense for us to work together. I told Mark what I wanted and he already had something in the bag, so with a little tweaking here and there - I really feel we've nailed it.
The pickups have an incredible clean sound with a bright, yet FAT tone that's never shrill and when you step on a mid-gain pedal, that's where the real magic happens.
Here's what Mark at MF Guitars has to say about the pickups:
"The holy grail of Strat tone has to be from SRV's legendary 1983 performance at a world famous club in Toronto Canada . A Stratocaster into a combo of Black Face Amps spiced with a hint of a tube screamer. These Number One pickups are sonically tuned to work within this set up.
Using specified A5 magnets that are staggered the same as Stevies Number One and scatter wound with #42 gauge coil wire these pickups deliver a big tone from a low inductance wind."
These pickups are ultimately designed to emulate the tone of SRV's Number One strat from his legendary performance on that legendary night but after running direct comparisons to several original Pre-CBS Strats, I feel that these pickups can hang with the best Vintage pickups on the planet.
The work still has to be done by the player to get the best tones out of the guitar but since having these pickups in my Strat, I just feel that there's nothing holding me back. I've tried them through Vintage Blackface amps, several high-power Two Rock units, as well as modern Boutique Marshall inspired amps - the "Number One" pickups always deliver.
The pickups are made in very small batches by Mark at his workshop in Essex, so please don't delay, get a set ordered!
This set will also not ship with any pickup covers to help reduce cost and the environmental impact. Each are stock polarity and are perfectly balanced between each position. Available exclusively at Peach Guitars