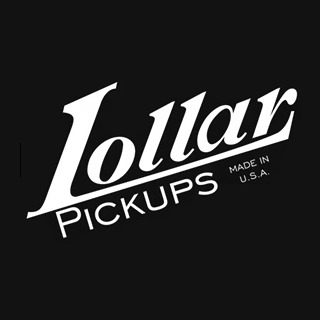 Lollar Telecaster Pickups | Royal T - Neck - Nickel Cover
Avg. DC: Neck 6.2K
Lollar's Telecaster pickup line was originally inspired by vintage Tele pickups, but with a thoroughly modern approach to building them. They love the vintage sound and have worked hard to perfect their construction methods to optimize the reliability of our pickups.

Rather than use off-the-shelf parts, Lollar manufacture their own parts or have them custom-made to their exacting specifications. As a result, you'll enjoy unparalleled Tele tone combined with uncompromising materials and construction.

Each of Lollar's Tele pickups offers a different tonal profile and they even encourage players to consider mixing and matching them to achieve their desired tone. All of their Tele neck pickups have threaded baseplate holes and come with both machine and wood screws to give you the option of pickguard or body mount.
View In Showroom
Request an appointment with one of our team
WAYS TO PAY:

Sometimes, even the most die-hard Tele fan wants to channel their inner Jimi. And we're here to help. Since the metal cover on a Telecaster neck pickup adds grittiness to the sound, Lollar specially designed a custom nickel pickup cover for their Royal T to emulate the Stratocaster neck tone. They also use a special selection of magnet type and length, a unique wind, and 42-gauge heavy build coil wire typically used on Strat pickups. The result is a deeper, clearer, and punchier Strat-colored sound that combines the best of their Blonde and Sixty-Four pickup tones. Try mixing it with their Vintage T Series bridge pickup for spectacular results. Made with Alnico 5 magnets and vintage style cloth covered lead wire.
Avg. DC: Neck 6.2K