All The Mojo, Beauty & Feel Of An Original Gibson Golden Era Hollowbody
Gibson Custom Murphy Lab 1959 ES-355 Reissue Stop Bar Watermelon - Light Aged GH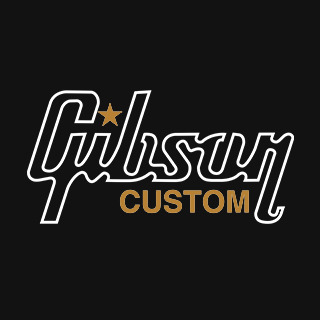 Gibson Custom Murphy Lab 1959 ES-355 Reissue Stop Bar Watermelon - Light Aged GH
All The Mojo, Beauty & Feel Of An Original Gibson Golden Era Hollowbody
The Gibson Custom Shop do some pretty special stuff, whether it be Re-issues of our favourites guitars of years gone by, or turning dream guitars into reality. The Gibson Custom Shop can do it all. New within the world of Gibson custom we are super excited to present the "Murphy Lab", an all new division dedicated to the art of innovation who are highly skilled in aging guitars using the latest and most sophisticated technology and tools. Headed by by legendary builder "Tom Murphy", these guitars are the pinnacle of Gibson
View In Showroom
Request an appointment with one of our team
WAYS TO PAY:

The Gibson Custom Shop do some pretty special stuff, whether it be Re-issues of our favourites guitars of years gone by, or turning dream guitars into reality. The Gibson Custom Shop can do it all. New within the world of Gibson custom we are super excited to present the "Murphy Lab", an all new division dedicated to the art of innovation who are highly skilled in aging guitars using the latest and most sophisticated technology and tools. Headed by by legendary builder "Tom Murphy", these guitars are the pinnacle of Gibson
There are certain guitars that stand the test of time and with its timeless design, effortless playability and rich history, it's easy to see why the Gibson ES-355 remains such an iconic guitar.
Featuring a 3-ply Maple/Poplar/Maple body, it's finished in a slick, Light Aged Watermellon Red Nitro Lacquer, the attention to detail and craftsmanship shown on this guitar is astonishing. The Murphy Lab really nail that vintage vibe! This ES-355 is super resonant and beautifully balanced; it just oozes that classic Gibson appeal.
The neck is something special, crafted from Mahogany; it features a gorgeous Ebony fingerboard, embellished with 1950s Pattern Mother of Pearl inlays. With 22 frets, 12" radius, 1.687" nut width and a 24.75" scale length it feels smooth and comfortable, equally at home playing slick lead work or heavy chord strumming thanks to the authentic '59 Medium "C" Profile. With hide glue construction, this 355 offers true vintage tonality.
A pair of Gibson Custombucker Alnico 3 humbuckers delivers those classic PAF tones, deep, rich and resonant they offer great clarity. According to Gibson these are some of the most historically accurate PAF clones on the market, with an ultra-rich harmonic quality; it's as close as you can get to the classic 335 tone. With light aged gold hardware across the board and a ABR-1 bridge with Kluson Waffleback tuners you can expect great stability.
The dawn of the Murphy Lab opens you up to a whole new Gibson experience unlike no other