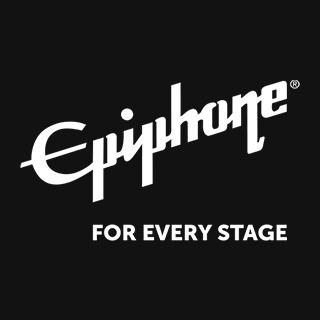 Epiphone Archtop Collection | Casino Outfit - Natural
Dogear PRO P-90 Pickups - 5-ply Maple w/Basswood Bracing
Discover the Epiphone Casino, a true rock 'n' roll legend since 1961. Crafted with meticulous attention to detail, this iconic archtop guitar features a 5-ply maple body, SlimTaper 60s "C" neck profile, and Dogear PRO P-90 pickups for that classic vintage sound. With its rich history and unmistakable tone, the Epiphone Casino is the instrument of choice for legendary musicians like Keith Richards and the Beatles. Experience timeless design, exceptional craftsmanship, and endless inspiration with the Epiphone Casino.
View In Showroom
Request an appointment with one of our team
WAYS TO PAY:

Welcome to the world of Epiphone and its iconic archtop guitar, the Epiphone Casino! For over six decades, the Casino has captivated musicians and enthusiasts alike with its timeless design and unmistakable sound. Since its inception in 1961, this legendary instrument has solidified its place as Epiphone's best-selling archtop, becoming a true rock 'n' roll standard.
Designed and produced alongside Gibson guitars at the renowned Kalamazoo factory in Michigan, the Casino quickly gained recognition amongst top-tier musicians. One such artist was Keith Richards of The Rolling Stones, who utilised the Casino's distinct tones to record the iconic demo for "Satisfaction" at Chess Records in Chicago. The Casino's reputation only grew stronger as blues legend Howlin' Wolf took it on his first UK tour, leaving an indelible mark on the Thank Your Lucky Stars show. Soon after, John Lennon and George Harrison of the Beatles acquired Casinos for their monumental 1966 world tour, cementing its status as an instrument of choice for groundbreaking artists.
Crafted with meticulous attention to detail, the Epiphone Casino features a 5-ply maple body, ensuring remarkable resonance and sustain. The SlimTaper 60s "C" neck profile provides a comfortable playing experience, allowing you to effortlessly navigate the 24.75" scale length and explore the instrument's full potential. The luxurious laurel fingerboard boasts 22 medium jumbo frets, allowing for smooth and precise playability across the entire range. Additionally, the Graph Tech nut ensures excellent tuning stability and enhanced sustain.
In terms of hardware, the Epiphone Casino is equipped with a LockTone Tune-O-Matic bridge, delivering impeccable intonation and precise adjustments. The diamond trapeze tailpiece adds a touch of vintage elegance while optimising resonance and enhancing the overall tone. The Epiphone Vintage Deluxe tuners guarantee reliable and precise tuning, ensuring that your Casino stays in tune throughout your playing sessions.
Of course, the heart and soul of the Epiphone Casino lies within its pickups. The Casino features the renowned Dogear PRO P-90 pickups, delivering that classic P-90 sound with its distinctive bite and rich tonal character. Whether you're cranking up the gain for gritty blues or dialling back for warm jazz tones, the Casino's pickups respond faithfully to your playing dynamics, providing a wide range of expressive possibilities.
In conclusion, the Epiphone Casino stands as a testament to Epiphone's commitment to craftsmanship, quality, and timeless design. From its humble beginnings in the '60s to its continued popularity amongst today's musicians, the Casino has proven its versatility and enduring appeal. Whether you're a seasoned professional, a dedicated enthusiast, or a budding musician, the Epiphone Casino is the quintessential archtop guitar that will inspire your creativity and deliver an exceptional playing experience.