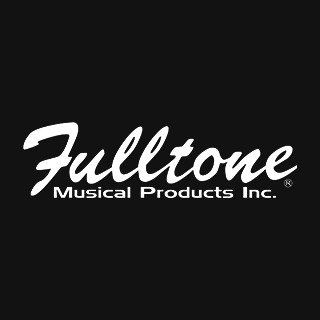 Fulltone Standard Line Supa-Trem Junior | Tremolo
Optocoupler Tremolo w/Tap Tempo
The next evolutionary step of the beloved Supa-Trem1 is here... it's the Supa-Trem Jr!
Not only it this version much, much smaller at only 3.9" wide x 4" deep, it is a much more intelligent version of the epic Supa-Trem1, retaining a 100% analogue audio path, now utilising a digital Oscillator, allowing for Tap-Tempo and a choice between 3 stellar waveforms, all while retaining the custom-made Fulltone Optocoupler that gives it a natural feel no digital effect could ever achieve!
View In Showroom
Request an appointment with one of our team
WAYS TO PAY:

Sporting True-Bypass, external Tap jack, Half/Double hold feature, up to 15dB boost, Square, Sine, and the natural heartbeat-like Warble wave-forms! The ST-Jr can do speeds so slow that a full cycle takes around 7 seconds, and fast speeds that go beyond 500bpm. The heart of the ST1 is still there, the warm Analog Devices JFET preamp, which is the same opamp Fulltone use in their 2B, Wah Wah Buffers, and ABY switchers. With its topmounted jacks, the Jr will fit into the smallest spot on your board. Don't forget, just like the ST1, the ST-Jr also works as an incredible clean boost with the Mix control turned down.
3.9" wide x 4" deep x 2.5" tall.
9-18VDC operation, green circuit design pulling only 30mA of current.
16 gauge cold rolled steel chassis with easy battery access via 2 thumbscrews.
Like the ST-1, it is controlled by the Fulltone-designed and manufactured Opto-1 Photocell.
True-Bypass switching with Bright Red LED & exclusive Fulltone No-Pop circuit.
Constantly flashing Blue LED for Tempo (even when pedal off to easily match song).
100% Built in the USA.
Tap-Tempo.
External Tap jack!
Half/Double feature accessed by holding down Tap switch for 3/4 of a second.
Up to 15dB boost (cool feature!) Turn Mix knob all the way down and the pedal becomes the world's best clean boost pedal!
Top-mounted jacks and DC port.