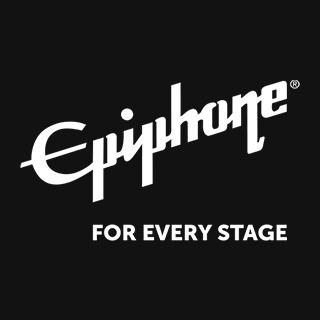 Epiphone Inspired By Gibson Collection | ES-335 - Vintage Sunburst - Left-Handed
Alnico Classic PRO Pickups - LockTone Tune-O-Matic Bridge & Stop Bar - Graph Tech NuBone Nut
Discover the Epiphone ES-335: Unleash the iconic sound of a semi-hollow guitar. Crafted with precision and passion, the ES-335 offers unparalleled sustain, warmth, and resonant tone. Equipped with Alnico Classic PRO Humbuckers, it delivers a wide range of vintage sounds. With its comfortable neck profile and exquisite design, this instrument is a testament to Epiphone's commitment to quality. The ES-335 is the perfect choice for guitarists craving the classic sound at an accessible price.
View In Showroom
Request an appointment with one of our team
WAYS TO PAY:

Introducing the Epiphone ES-335: Unleash the Sweet and Soulful Sound of a Semi-Hollow Guitar.
For over six decades, the iconic ES-335 has captivated guitar players worldwide with its unparalleled charm and versatile sound. Now, Epiphone proudly presents its own rendition of this historic masterpiece - the Epiphone ES-335. Meticulously crafted to embody the essence of the original 1958 Gibson ES-335, this guitar is a testament to Epiphone's commitment to delivering exceptional quality and value.
At the heart of the Epiphone ES-335 lies its construction. The guitar features a meticulously layered maple top, back, and sides, which are expertly combined with a solid maple tone block. This combination results in the mesmerising sustain, warmth, and resonant tone that players have come to associate with the classic semi-hollow design. From silky smooth jazz licks to fiery blues riffs and everything in between, the ES-335 effortlessly delivers the captivating sound that leaves audiences in awe.
Equipped with Epiphone's Alnico Classic PRO Humbuckers, the ES-335 offers an expansive range of vintage tones. Whether you seek the soulful growl of a bluesy lead, the creamy warmth of jazz chords, or the raunchy bite of classic rock, these pickups faithfully capture every nuance of your playing style. With its versatile tonal palette, the ES-335 is an instrument that can effortlessly adapt to any musical genre or playing situation, making it a go-to choice for both studio sessions and live performances.
In addition to its exceptional sound, the Epiphone ES-335 boasts remarkable playability. The rounded C neck profile provides a comfortable and ergonomic grip, allowing your hands to effortlessly glide across the fretboard. The 22 medium jumbo frets offer a perfect balance between playability and note articulation, making complex chord voicings and blistering solos a breeze. The laurel fingerboard adds a touch of elegance to the guitar's aesthetic appeal while enhancing the overall feel and responsiveness.
Epiphone's commitment to quality is evident in every detail of the ES-335. The guitar is equipped with a Graph Tech NuBone nut, ensuring optimal sustain and resonance while promoting accurate intonation. The LockTone Tune-O-Matic bridge and stop bar further enhance the guitar's tonal characteristics by maximising sustain and facilitating precise string adjustments. The Epiphone Deluxe tuners provide reliable and stable tuning, ensuring that your performance remains in perfect harmony, even during extended playing sessions.
With its unmistakable 60s-style Kalamazoo-shaped headstock, the Epiphone ES-335 exudes vintage charm and timeless elegance. This guitar is not just an instrument; it's a work of art that pays homage to the rich heritage of the ES-335 while incorporating modern features that cater to the demands of today's discerning guitarists.
In conclusion, the Epiphone ES-335 is the epitome of exceptional craftsmanship, stunning tonal versatility, and unbeatable value. Whether you're a seasoned professional seeking a reliable and inspiring instrument or an aspiring guitarist looking to make your mark, the ES-335 will exceed your expectations. Experience the sweet and soulful sound of a true classic - the Epiphone ES-335.