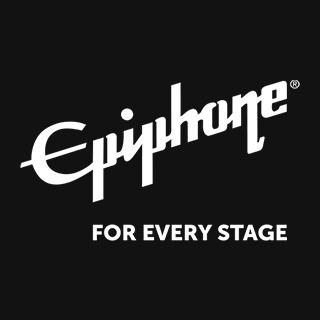 Epiphone Archtop Collection | Broadway Outfit - Vintage Sunburst
Alnico Classic PRO Humbucker Pickups - Frequensator Split Trapeze Tailpiece
Unleash your musical expression with the Epiphone Broadway. As the ultimate hollowbody jazz guitar, it's been revered for over 70 years, but its versatility extends to roots rock and beyond. This iconic instrument boasts Alnico Classic PRO humbuckers, a gold Frequensator Split Trapeze tailpiece, premium Wilkinson tuners, and exquisite gold hardware. With stunning finishes and fine appointments like mother-of-pearl and abalone inlays, the Epiphone Broadway exudes elegance. Plus, an Epiphone premium gig bag ensures your investment is protected. Explore the rich tones and timeless charm of the Epiphone Broadway today.
View In Showroom
Request an appointment with one of our team
WAYS TO PAY:

Experience the timeless allure of the Epiphone Broadway, a true icon in the world of hollowbody jazz guitars. With a rich history spanning over 70 years, the Epiphone Broadway has established itself as the go-to instrument for jazz aficionados. But don't be fooled by its reputation alone - this exceptional guitar is equally adept at delivering soulful tones for roots rock and various other genres.
Every aspect of the Epiphone Broadway has been meticulously crafted to ensure an unparalleled playing experience. With its stunning new finishes, this instrument is a sight to behold. But it's not just about aesthetics - the Broadway is equipped with Alnico Classic PRO humbuckers that capture the warmth and richness of every note. Whether you're diving into smooth jazz licks or unleashing fiery rock solos, these pickups will exceed your expectations.
Adding to its vintage charm is the gold Frequensator Split Trapeze tailpiece, a nod to the golden era of jazz. This exquisite tailpiece enhances sustain and resonance, allowing your melodies to ring out with remarkable clarity. Complementing this classic feature are the premium Wilkinson tuners, providing rock-solid tuning stability and precise adjustments.
The Epiphone Broadway is a true work of art, with fine appointments that elevate its elegance. Delicate mother-of-pearl and abalone fretboard and headstock inlays catch the light, exuding a sense of understated luxury. From the moment you lay your hands on the smooth fretboard to the time you admire the intricate detailing on the headstock, you'll feel the craftsmanship and passion that went into creating this masterpiece.
To protect and transport your Epiphone Broadway, we've included an Epiphone premium gig bag. Safeguard your investment and carry it with pride, knowing that your guitar is well-protected wherever you go.
In conclusion, the Epiphone Broadway is the epitome of versatility, combining rich jazz heritage with modern playability. It's time to experience the magic of this legendary instrument for yourself and unlock a world of musical possibilities. Discover the soulful tones, exquisite craftsmanship, and timeless elegance of the Epiphone Broadway.