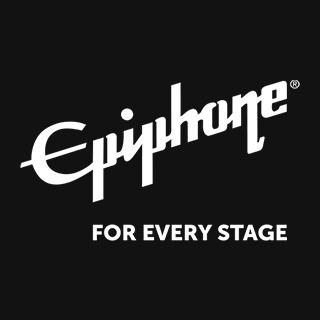 Epiphone Archtop Collection | Sheraton Outfit - Natural
Epiphone ProBucker Mini Humbuckers - Frequensator Split Trapeze Tailpiece - Layered Maple Body w/Maple Centreblock
Introducing the Epiphone Sheraton, a legendary guitar renowned for its timeless elegance and exceptional tonal range. Crafted with a semi-hollow body of layered maple, a mahogany neck, and ProBucker mini humbuckers, this instrument delivers unparalleled craftsmanship and versatility. With its exquisite design, gold hardware, and flawless playability, the Sheraton is a musical masterpiece that inspires creativity in any genre. Experience the Epiphone Sheraton and unleash your musical potential.
View In Showroom
Request an appointment with one of our team
WAYS TO PAY:

Introducing the legendary Epiphone Sheraton, a guitar that encapsulates the rich heritage and timeless elegance of Epiphone's finest instruments. Prepare to embark on a musical journey like no other as we delve into the intricate details of this remarkable piece of craftsmanship.
The Epiphone Sheraton boasts a semi-hollow body meticulously crafted from layered maple, resulting in a resonant and balanced tone that is nothing short of extraordinary. To ensure optimal feedback resistance and sustain, a maple centreblock has been strategically incorporated into the design. This innovative feature allows you to unleash your creativity without worrying about unwanted noise interfering with your performance.
As you caress the neck of the Sheraton, you'll immediately notice the smoothness and playability it offers. Constructed from high-quality mahogany, this 22-fret neck is a testament to Epiphone's commitment to excellence. The Indian laurel fretboard is adorned with exquisite block mother of pearl inlays, complemented by abalone triangle accents that add a touch of sophistication to this already stunning instrument. Additionally, the bound headstock proudly displays the historic Epiphone logo, while the intricate tree of life in mother of pearl serves as a symbol of the Sheraton's everlasting beauty.
Equipped with Epiphone ProBucker mini humbuckers, the Sheraton delivers an awe-inspiring tonal range that transcends genres. From warm and mellow jazz tones to searing rock solos, this versatile instrument adapts effortlessly to your musical preferences. Prepare to be captivated by the rich harmonics, impressive clarity, and dynamic response that the ProBucker pickups bring to the table.
The Sheraton is not only a sonic masterpiece but a visual delight as well. The inclusion of gold hardware, including a vintage-styled Frequensator Split Trapeze tailpiece, LockTone Tune-O-Matic bridge, and Wilkinson tuners, exudes a sense of timeless elegance. These meticulously chosen components not only enhance the overall aesthetics of the guitar but also contribute to its impeccable tuning stability and intonation.
Overall, the Epiphone Sheraton stands as a testament to Epiphone's unwavering dedication to creating instruments of exceptional quality and unparalleled artistry. With its stunning aesthetics, exceptional tonal capabilities, and flawless playability, this guitar is a true embodiment of musical excellence. Whether you're a seasoned professional or an aspiring musician, the Sheraton will undoubtedly inspire you to reach new heights of creativity and expressiveness. Experience the allure of the Epiphone Sheraton and unlock a world of musical possibilities.