Alnico Classic PRO Humbucker Pickups - 60's Kalamazoo Headstock Shape
Epiphone Artist Collection | Emily Wolfe Sheraton Stealth - Black Aged Gloss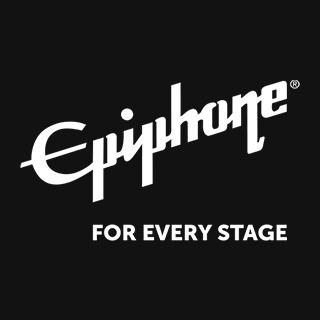 Epiphone Artist Collection | Emily Wolfe Sheraton Stealth - Black Aged Gloss
Alnico Classic PRO Humbucker Pickups - 60's Kalamazoo Headstock Shape
Discover the Epiphone Emily Wolfe Sheraton Stealth - a rock & roll masterpiece designed in collaboration with Austin's own Emily Wolfe. With its layered Maple body, SlimTaper "C" neck, stunning lightning bolt inlays, and powerful Alnico Classic PRO humbuckers, this instrument delivers a mesmerising combination of timeless style and captivating tone. From its aged gloss finish to the meticulously aged gold hardware, the Sheraton Stealth is a sleek and stealthy axe that inspires rock rebellion. Unleash your inner artist and experience the transformative power of the Emily Wolfe Sheraton Stealth.
View In Showroom
Request an appointment with one of our team
WAYS TO PAY:

Introducing the Epiphone Emily Wolfe Sheraton Stealth - an exquisite embodiment of rock & roll rebellion fused with unparalleled craftsmanship. Inspired by the artistic genius of Emily Wolfe, the triple-threat rock & roll singer-songwriter-guitarist from the vibrant city of Austin, Texas, this signature model is poised to redefine the boundaries of classic rock & roll.
Crafted with meticulous attention to detail, the Sheraton Stealth boasts a mesmerising layered Maple body with a Maple centreblock, providing the perfect balance of resonance and sustain. Its traditional 1960s SlimTaper "C" neck profile offers a supremely comfortable playing experience, allowing your fingers to effortlessly glide along the Indian laurel fingerboard adorned with 22 medium jumbo frets.
Prepare to be captivated by the striking aesthetics of the Sheraton Stealth. The fingerboard is graced with mother of pearl block inlays featuring dazzling abalone lightning bolts, adding a touch of ethereal beauty to this exceptional instrument. The headstock showcases the iconic 60s Kalamazoo shape, featuring a mesmerising mother of pearl tree of life inlay on the front. On the rear, you'll find Emily Wolfe's distinctive black gloss "stealth" signature, an emblem of her artistic vision. The Sheraton Stealth is also equipped with Grover Rotomatic tuning machines and a Graph Tech nut, ensuring impeccable tuning stability and precise intonation.
Unleash your sonic prowess with the Epiphone LockTone Tune-O-Matic bridge and Stop Bar tailpiece, seamlessly anchoring the strings while contributing to the Sheraton Stealth's remarkable sustain. The electronics of this exceptional instrument are nothing short of extraordinary. Equipped with full-sized Epiphone Alnico Classic PRO humbucker pickups, the Sheraton Stealth delivers a tonal palette that is both versatile and powerful. The inclusion of CTS potentiometers allows for seamless control over individual pickup volume and overall tone, providing you with a vast range of sonic possibilities.
The Epiphone Emily Wolfe Sheraton Stealth is draped in a captivating Black Aged Gloss finish, exuding an aura of timeless elegance. This striking aesthetic is complemented by the meticulously aged gold hardware, giving the Sheraton Stealth a unique and alluring vintage vibe.
Whether you're a seasoned professional or an aspiring rock virtuoso, the Epiphone Emily Wolfe Sheraton Stealth is an instrument that transcends boundaries and empowers you to unleash your musical creativity like never before. Prepare to embark on a sonic journey fuelled by unrivalled craftsmanship, inspiring tones, and the artistic spirit of Emily Wolfe herself.