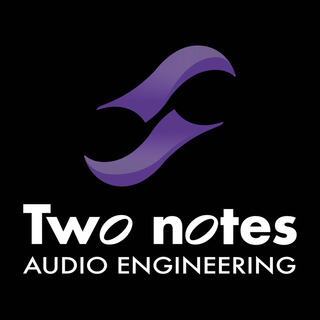 Two Notes Torpedo CAB M+
Two Notes taken the legendary Torpedo CAB. M... and have updated it to perfection!
You now have an amazing clean pedal platform with a powerful and concise EQ, realistic tube feel (and sounding) power amp models that make the Torpedo CAB. M+ the ultimate pedal board solution for players who want, or need, to go direct.
View In Showroom
Request an appointment with one of our team
WAYS TO PAY:

You love the sound of your guitar rig, with its carefully chosen pedals interacting with your amp. With the Torpedo technology, the tone you created is faithfully sent directly to a PA or an audio interface with consistency at any show, studio session or rehearsal. At last, end the hassle of cables, mics and poor room quality that prevent your tone to be at its best.
The C.A.B M answers all the needs of the player because it can be placed at the end of the pedalboard to have a lightweight rig to carry around, between the amp and the speaker for the best amp DI, and with its headphones output it can be used at home with any pedals for quick and easy practice, or in conjunction with a loadbox to play your amp silently.
The Torpedo C.A.B. M has been upgraded to include a high headroom clean preamp based on a '74 Silverface B'man the Torpedo C.A.B. M+ takes its rightful place as the ultimate clean pedal platform sitting right there on your pedalboard.
Many parameters influence the sound of your guitar or bass rig when it comes to recording. Hence, taking good care of the cabinet selection and miking will dramatically improve the sound of your takes. The Torpedo simulation reproduces the tiniest variations of a cabinet behavior (such as its frequency response). Move the microphone in the virtual studio room thanks to the Torpedo IR synthesis: all the settings you need to achieve great recordings are here.
Because we want you to express your full potential, the Torpedo processing is compatible with third-party IRs, and the Torpedo C.A.B. M+ can load mono files in high resolution, up to 200ms in real time.