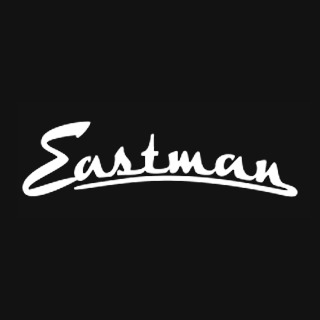 Eastman Traditional Series | E20OOSS/v-SB - Antique Sunburst
Solid Adirondack Spruce Top, Solid Rosewood Back & Sides
Discover the extraordinary E20OOSS/v acoustic guitar, expertly crafted with solid Adirondack Spruce and Rosewood tonewoods. Its hand-carved scalloped X bracing and comfortable 14-3/4" x 4" body dimensions deliver a versatile playing experience. The Mahogany neck, Ebony fingerboard, and pearl diamond inlays ensure smooth playability, while the bone nut and ebony bridge/saddle combination provide enhanced sustain and intonation. With exquisite details and a glossy finish, this guitar is a testament to craftsmanship. Complete with a hardshell case, the E20OOSS/v is a true masterpiece that inspires musicians to reach new heights.
View In Showroom
Request an appointment with one of our team
WAYS TO PAY:

Introducing the magnificent E20OOSS/v, a guitar that combines exceptional craftsmanship and stunning tonal capabilities. This model is designed to captivate both acoustic enthusiasts and discerning professionals alike. Let's delve into the remarkable features that set the E20OOSS/v apart.
Crafted with meticulous attention to detail, the E20OOSS/v showcases a solid Adirondack Spruce top that offers remarkable resonance and responsiveness. This premium tonewood ensures a rich, dynamic tone with superb projection, allowing every note to ring out with clarity and precision. The body back and sides are meticulously constructed from solid Rosewood, known for its warm and balanced sound that complements a wide range of playing styles.
The hand-carved scalloped X bracing provides optimal support to the soundboard, allowing it to vibrate freely and deliver exceptional tonal balance. Paired with the 14-3/4" x 4" body dimensions, this guitar offers a comfortable and versatile playing experience, making it ideal for both fingerstyle picking and strumming.
The neck of the E20OOSS/v is crafted from Mahogany, offering a smooth and comfortable feel. Its Traditional Even "C" profile provides a familiar and ergonomic grip, allowing you to navigate the fretboard with ease. The luxurious Ebony fingerboard adds a touch of elegance while providing excellent playability, and the pearl diamond inlays add a tasteful aesthetic flair.
With its versatile 24.75" scale length and 12" fingerboard radius, the E20OOSS/v offers a perfect balance between comfort and playability. The bone nut and ebony bridge/saddle combination contribute to enhanced sustain, clarity, and intonation, ensuring that your chords and notes resonate beautifully.
The E20OOSS/v is adorned with exquisite details, including a classic rosette, pearl headstock logo, and white side dot markers for easy fretboard navigation. The glossy finish showcases the natural beauty of the solid tonewoods while providing long-lasting protection.
Equipped with Open-Gear PingWell V93N tuners, this guitar offers precise and reliable tuning stability. The included hardshell case ensures maximum protection, making it convenient to transport your prized instrument to rehearsals, gigs, or wherever inspiration takes you.
Experience the pinnacle of acoustic guitar craftsmanship with the E20OOSS/v. Its unparalleled tonal characteristics, impeccable build quality, and striking aesthetics make it an exceptional choice for discerning musicians who demand nothing but the best. Elevate your playing and let your creativity soar with this extraordinary instrument.