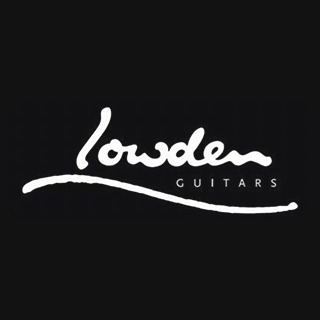 Lowden WL-20 | Mahogany - Sitka Spruce
Beautifully Balanced & Articulate, New Wood Combo For Original Series, Bracing Designed For Maximum Bass
Experience the unrivaled craftsmanship and breathtaking sound of the Lowden Original Series WL-20 Acoustic Guitar. Meticulously designed by luthier George Lowden, this compact yet powerful instrument features a Sitka Spruce soundboard, Mahogany back and sides, and a 5-piece Mahogany/Rosewood neck. With its elegant aesthetics, precise tuning, and exceptional playability, the WL-20 is the epitome of quality and artistry. Elevate your musical journey with the Lowden Original Series WL-20 - a true masterpiece in every sense.
View In Showroom
Request an appointment with one of our team
WAYS TO PAY:

Introducing the Lowden Original Series WL-20 Acoustic Guitar, a true masterpiece crafted by renowned luthier George Lowden. This exquisite instrument combines the rich heritage of the Original Series with the compact design of the Wee Lowden shape, resulting in a guitar that exceeds all expectations.
At the heart of this exceptional guitar lies a Sitka Spruce soundboard, carefully selected for its tonal clarity and responsiveness. Paired with the warm and resonant Mahogany back and sides, this combination produces a beautifully balanced and articulate sound, making every note come alive with incredible depth and richness.
The WL-20 features a 5-piece Mahogany and Rosewood neck, offering exceptional stability and a comfortable playing experience. Its ebony fingerboard provides a smooth and precise feel, allowing your fingers to effortlessly glide across the frets. The neck profile, known as the GL standard, is meticulously designed to offer optimal comfort and playability, with measurements that gradually increase from 45mm at the nut to 57mm at the 14th fret.
The attention to detail in the construction of the WL-20 is truly remarkable. The understated aesthetic appointments, including a seven-piece wood rosette, single piece binding, and three-piece purfling on the top, showcase the master craftsmanship that has been the hallmark of Lowden guitars since their inception. The maple binding and Rocklite-Mahogany-Maple purflings add a touch of elegance to the guitar's overall design.
Equipped with Gotoh 381 Gold tuners with Ebony buttons, the WL-20 ensures precise and reliable tuning, allowing you to focus solely on your performance. The guitar comes strung with Lowden Light Gauge 12-53 strings, carefully selected to enhance the instrument's tonal characteristics and playability.
The Lowden Original Series WL-20 is not just a guitar; it's a testament to the passion and unwavering commitment to quality that George Lowden has poured into his creations for over four decades. Whether you're a professional musician, an avid collector, or simply someone who appreciates the finest craftsmanship, this exceptional instrument will captivate you with its extraordinary sound and timeless beauty.