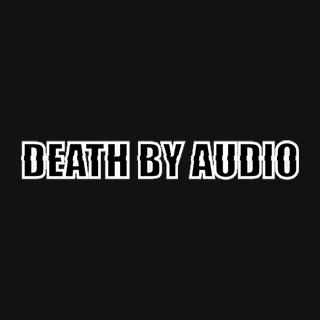 Death By Audio Echo Master | Lo-Fi, Analogue-Tape-Style Vocal Delay/Echo
Psychedelic Vocal Trip
Time: Controls the delay time, with numbers labelled in milliseconds. In the Red Zone, the delay chip is pushed to the extreme. The signal decreases in fidelity as the time increases.
F-Back: Controls the number of repeats in the delay circuit, anywhere from one to an infinite to a wall of oscillation.
Mix: Controls the level of the delayed channel in comparison to the dry signal, from fully dry to an equal mix.
Send/Receive: Plug out of the Send jack into any additional effects, then back into the Return jack to introduce new sounds into your vocals.
Power: 9V (runs on standard 2.1mm negative centre 9V adapter).
Current Draw: 25 mA.
View In Showroom
Request an appointment with one of our team
WAYS TO PAY:

Designed for vocals, the Echo Master is a lo-fi, analogue tape-style delay unit that can transform the delay sound into a chaotic realm of noise and feedback.