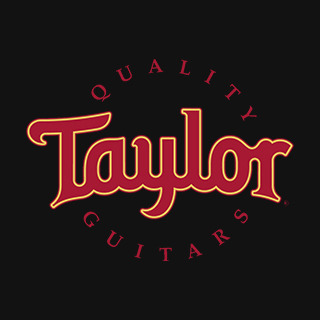 Taylor 300 Series | 326ce Baritone-8 Special Edition
All Solid Neo-Tropical Mahogany Body - Taylor ES-2 Electronics
Discover the Taylor 326ce Baritone-8 Special Edition - a revolutionary acoustic-electric guitar designed to redefine your musical experience. With its powerful bass-range voice and shimmering 12-string texture, this Grand Symphony guitar offers unparalleled versatility and sonic depth. Crafted with solid mahogany for warmth and clarity, it's the perfect companion for recording and live performances. Embrace its boundless creativity, seamless vocal blending, and effortless playability with ES2 electronics. Unleash your musical potential and embark on an extraordinary journey with the Taylor 326ce Baritone-8 Special Edition.
View In Showroom
Request an appointment with one of our team
WAYS TO PAY:

Introducing the Taylor 326ce Baritone-8 Special Edition, an embodiment of Taylor's relentless spirit of musical innovation, designed to elevate your playing experience to new heights! Discover a world of sonic possibilities with this extraordinary acoustic-electric guitar that boasts a mesmerising blend of low-register depth and a tantalising 12-string shimmer. Brace yourself for an unrivalled musical journey that will redefine the way you create and perform.
The 326ce Baritone-8 Special Edition comes with a baritone-scale length of 27 inches, perfectly calibrated for reaching new depths and exploring uncharted musical territories. Its B-to-B tuning with octave pairings for the third and fourth strings (D and A) produce a thunderous bass-range voice that resonates with unparalleled power and authority. But that's not all - this magnificent instrument also surprises you with sparkling sonic texture, creating an enchanting tonal palette that will captivate audiences and fellow musicians alike.
Crafted with meticulous precision, the 326ce Baritone-8 features a solid mahogany back, sides, and top, infusing your playing with warmth, focus, and extraordinary clarity. Whether you're recording in the studio or captivating audiences live on stage, this Grand Symphony guitar promises to be your ultimate sonic companion. Its responsiveness to your touch and the delicate nuances of your playing make it a versatile and expressive instrument, ideal for both intricate fingerstyle arrangements and robust strumming.
One of the most remarkable features of the 326ce Baritone-8 Special Edition is its versatility when paired with vocalists whose range falls below the standard guitar's frequency spectrum. Seamlessly blend your vocals with the powerful bass-range voice of this guitar, adding an ethereal and captivating quality to your performance. And for those moments when you crave the familiarity of standard tuning, you can effortlessly transform the guitar back with the use of a capo at the fifth fret, making it the perfect companion for a wide range of musical styles and genres.
Equipped with the renowned ES2 electronics system, the 326ce Baritone-8 effortlessly captures the full dynamic range of your playing, ensuring that every subtle nuance and expressive gesture is faithfully reproduced through amplification. Say goodbye to compromises and welcome a new era of musical expression with Taylor's Expression System 2.
The 326ce Baritone-8 Special Edition also features a Venetian cutaway, adding to its elegant aesthetics and providing easy access to the upper frets. Crafted with unparalleled attention to detail, this guitar boasts the perfect balance between exquisite craftsmanship, stunning design, and exceptional playability.
When you choose the Taylor 326ce Baritone-8 Special Edition, you're not just investing in an instrument; you're gaining a partner in your musical journey. Unleash your creativity, break free from the constraints of traditional guitars, and experience a world of musical possibilities like never before. Take the stage with confidence, captivate your audience, and immerse yourself in the breathtaking sound of the Taylor 326ce Baritone-8 Special Edition - your gateway to an unparalleled musical adventure.