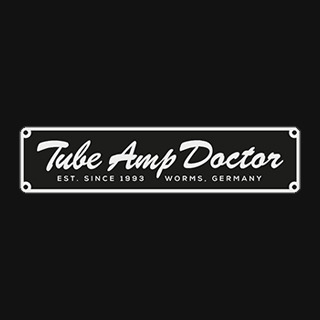 TAD Premium Selected Power Valves | 5881WXT-R - Matching Pair
High Performance Audio Beam Power Pentode
The TAD 5881WXT-R is a glass envelope beam tetrode with equipotential cathode, designed to amplify low frequency power in the output stages of hi-fi and musical instruments amplifiers.
It is designed to be a direct replacement for any 6L6G / 6L6GC or equivalent. QC testing at TAD in Germany provides enhanced reliability, superior sonic performance and grants overall consistency.
Please scroll down for further info.
View In Showroom
Request an appointment with one of our team
WAYS TO PAY:

The popular TAD 5881WXT is a very dependable 6L6GC type valve with a more modern and aggressive character. It has slightly less power than a 6L6GC but has a special bite in the upper mid range, which allows your sound to cut through on stage. The 5881WXT is used in many of the recent Fender amps, but it is TAD's recommendation for hard rock and low-tuned guitar playing. It is also used by Engl, Mesa Boogie and many others.
Another advantage of this valve is that it is part of TAD's Premium Selected series. All power tubes labelled as such have passed the following tests:
Plate Current (PC) and Amplification (TC)
Low Noise Test
Microphonic Test
Sonic Tests
Shock Tests
Listening Tests
Shorts & Leakage Tests
This pair is part of TAD's Premium Matching range, which means they have identical Plate Current (PC) and Transconductance (TC).
Hard Rock!