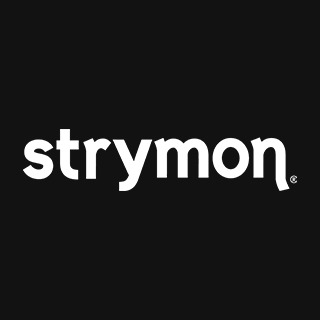 Strymon Sunset | Dual Overdrive
Classic Overdrive Sound, x2
This is a ridiculously versatile pedal, no worries about the colour/flavour of overdrive you're seeking, this pedal will be able to find it.
Sunset gives you the best of the best classic overdrive circuits, custom voiced for instantly gratifying control over a huge range of sought-after tones. Strymon studied six circuit types found in many truly timeless and iconic overdrive and boost pedals, and put their takes on all six of them into a single two-channel unit.
View In Showroom
Request an appointment with one of our team
WAYS TO PAY:

Strymon are the Rolls-Royce of pedal companies and frankly, the build quality and tonal options they are capable of making are remarkable. Strymon make basically every major type of pedal going, and nail each and every one of them. Here comes something they've not done before, and it's the main pedal type everyone expects as most pedal brands first pedal, an overdrive! But what makes this overdrive worthy of the Strymon label?
Sunset is really two customizable overdrive pedals, independently selectable and flexibly routable, designed and voiced for complementary tones when stacked. Six distinct circuits each feel and react differently in your hands, two at once, all in one convenient package. Push your amp any way you want, from transparent 'more amp' to heavy saturated fuzz, and all the best places in between.
Holy Grail tone, minus the quest.
We are all familiar with the endless search for the ultimate overdrive pedal and the perfect tone. Strymon did the critical listening and custom voicing to design each side of Sunset with just one tone knob, so you can quickly dial in the sound you want. The knob ranges for each circuit type are custom calibrated to provide maximal usable control. They applied the same design philosophy and care to the stacking options, ensuring each combination interacts optimally and sounds great, so a huge range of classic overdrive tones are instantly achievable.
Sunset utilises an all-analog JFET gain stage coupled with custom-voiced, precision-crafted DSP algorithms to capture the nuances and character of each circuit type.
Channel A overdrive circuits:
The Ge overdrive combines the softer response of germanium diodes with a parallel path that blends in the dry signal as the Drive is lowered. At higher gains the lower-mid range frequencies are emphasised to create a tight, thick response. This overdrive really fattens up single coil pickups, and responds with a bold push when paired with humbuckers.
The Texas overdrive employs a single stage soft-clipper configuration that is filtered before and after the gain stage to create a smooth and dynamic overdrive. The original signal dynamics are retained as the gain is increased - perfect for playing the blues or just fattening up your sound with a signature mid range bump.
The Treble type is a treble booster that removes the low frequencies as the Tone knob is turned up - great for tightening up an overdriven amp, or driving another gain pedal that's a bit looser on the low end. Turning the Tone knob down brings in the low end, making for a versatile all-around boost.
Channel B overdrive circuits:
The 2stage overdrive combines a soft-clipping stage followed by a hard-clipping stage, creating a complex overdrive with a wide range of gain. Its EQ structure preserves the low end while adding some muscle to push your amp. This overdrive can easily take you from lightly clipped to beefy saturation.
The Hard overdrive uses a single-stage hard-clipping circuit that has a ton of available gain, approaching fuzz territory with the Drive knob maxed. At lower gains, mildly clipped transparent tones are achieved with this versatile drive. The wide-ranging Tone knob lets you shape the top end from smooth to buzzy.
The JFET type is a clean boost that subtly beefs up your signal with the dynamics and responsiveness created from the JFET front end. As you turn up the drive, the signal gets rounded and warmer. This is a great option when your amp just needs a little extra.
Since the time when overdrives were created to simply push an amp in order to achieve an overdriven sound even at sane volume levels, players have evolved to want more layered, multistage tonalities. Stacking gives you more flexibility and tone range on the floor. You can find an overdrive that sounds good on its own, then run it through a second drive to add new dimensions to your tone. Sunset allows you to use any of its six overdrive circuits on their own, or route the Channel A drive circuit through Channel B, or Channel B through Channel A, or use two circuits in parallel. Routeing options have been chosen deliberately to present the best-sounding combinations of drive circuits. Sunset eliminates the guesswork.
Digital or analog? Strymon chose both.
Sunset's input features an ultra low noise, discrete, class-A JFET circuit providing up to 20dB of pure analog gain. With Strymon's hybrid approach you get the best of both analog and digital worlds: The JFET stage provides exceptional touch sensitivity and dynamic interaction with your guitar, while the incredibly powerful SHARC DSP facilitates the great level of detailed complexity and responsiveness you'll want to hear.
Six drive circuit topologies with custom tuned voicing for each drive type
Precision crafted drive circuits stackable in multiple combinations for a wide variety of complex, responsive tones.
Analog class A JFET input gain stage maximises headroom while adding up to 20dB of pure analog gain
Drive and Tone control ranges optimised for each circuit topology
Series, reverse series, and parallel drive circuit stacking via Config switch
Bright switch to tailor the sound for use with all amplifiers from dark to bright
Optional variable-threshold noise reduction for taming noisy guitar pickups
High impedance mono input
Mono output
Favourite Input to connect an external MiniSwitch to recall a Favourite preset
Expression pedal input allows the connection an expression pedal for simultaneous morphing control over multiple parameters (Expression mode), or logarithmic taper for smooth volume control (Volume mode)
MIDI accessible via Expression jack for remote parameter control and access to 300 preset locations
Ultra low noise, high performance 24-bit 96kHz A/D and D/A converters provide uncompromising audio quality
Premium analog front end and output section
Super high performance SHARC DSP in a compact form factor
32-bit floating point processing
True Bypass (electromechanical relay switching) or selectable transparent Analog Buffered Bypass
Strong and lightweight anodized red aluminium chassis
9V DC power supply included
Power requirements: maximum 9 volts DC centre-negative, with a minimum of 250mA of current
Dimensions:

4.5" deep x 4" wide x 1.75" tall
11.4 cm deep x 10.2 cm wide x 4.4 cm tall

Designed and built in the USA
Specifications
Effect Type: Overdrive
Instrument Type: Electric Guitar