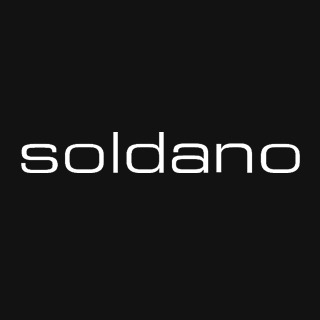 Soldano Amplifiers | SLO-30 - 1x12" Combo - Purple
Handwired In The USA - Legendary High-Gain & Clean Tones That Defined Modern Rock
Unleash the power of the Soldano SLO-30 1x12" 30w Combo. Hand-wired in the USA, this all-tube amplifier offers legendary high-gain and clean tones that defined modern rock. With versatile switching options, independent preamp and master volume controls, and a range of tonal shaping features, the SLO-30 is perfect for studios and stages alike. Experience unparalleled sonic excellence and reliability backed by Soldano's limited lifetime warranty. Elevate your playing with the Soldano SLO-30 1x12" 30w Combo.
View In Showroom
Request an appointment with one of our team
WAYS TO PAY:

Introducing the Soldano SLO-30 1x12" 30w Combo, a true powerhouse that encapsulates the pinnacle of guitar amplifier craftsmanship. Hand-wired with meticulous attention to detail in the USA, this all-tube combo is the epitome of sonic excellence. Prepare to be immersed in legendary high-gain and clean tones that have defined the landscape of modern rock as we know it.
Equipped with a Celestion G12H-150 Redback speaker, the SLO-30 delivers a tonal experience that transcends expectations. From crystal-clear cleans to harmonically rich crunch tones, the Normal channel's Bright and Crunch switches allow you to explore a versatile range of sounds. Meanwhile, the Overdrive channel offers thick and tight driven to distorted tones, catering to your wildest sonic desires.
Switching between the Normal and Overdrive channels is effortless, thanks to the included footswitch that provides instant access to each channel. With independent Preamp and Master controls, you have complete command over your sound at any volume. Tailor your tone further with the global 3-band EQ, Presence, and Depth controls, shaping the overall voice of the amplifier to suit your unique style.
The SLO-30 also features an improved tube-buffered FX loop, ensuring pristine integration with your effects. The FX level control allows you to fine-tune the performance of your effects, unleashing their full potential. The variable Slave output adds further functionality, enabling direct recording, use with impulse responses (IRs), and the ability to combine multiple amplifiers for a colossal sonic experience.
Furthermore, the onboard impedance selector enables you to connect your choice of 4, 8, or 16-ohm speaker cabinets, accommodating various setups with ease. With five 12AX7 preamp tubes and two 5881 / 6L6 power tubes, the SLO-30 delivers unmatched power and warmth, elevating your sound to new heights.
Rest assured, Soldano stands behind the quality of their amplifiers with a limited lifetime warranty, providing you with peace of mind and a testament to their commitment to excellence. The Soldano SLO-30 1x12" 30w Combo is the ultimate companion for today's studios and stages, a compact and formidable force that ensures your tone cuts through the mix with authority. Elevate your playing and experience the pinnacle of modern guitar amplification with the Soldano SLO-30.