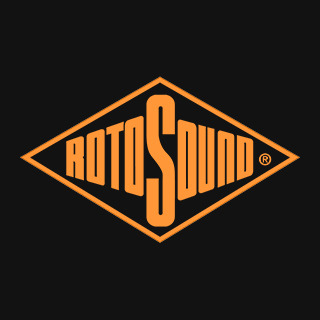 Rotosound RS77S | Jazz Bass 77 - Monel Flatwound - Short Scale - 4-String - 40-90
Deep, Warm Tone
MONEL FLATWOUND STRINGS
The flatwound bass string that's been awarded many accolades since its inception in 1966.
Wound with the premium alloy Monel, Jazz Bass strings sound deeper and offer more resistance than the more commonly used stainless steel wrap.
View In Showroom
Request an appointment with one of our team
WAYS TO PAY:

Across the globe, players choose Jazz Bass flatwound strings for a full tone that retains its clarity.
The distinctive sound and red silk ends of these strings have been revered by iconic bassists such as Roger Waters, Phil Lynott, Sting, John Deacon, Dee Murrey, and Glen Matlock.
AS HEARD ON
Pink Floyd | Piper at the Gates of Dawn, Atom Heart Mother, Dark Side of the Moon, Wish you Were Here, Animals, The Wall...
Thin Lizzy | Bad Reputation
The Sex Pistols | Never Mind the Bollocks...
The Police | Regatta de Blanc, Outlandos D'amour, Zenyata Mondata
The Cure | Seventeen Seconds
Queen | A Night At The Opera, A Day at the Races, News of the World, Jazz
Elton John | Goodbye Yellow Brick Road
Manufactured in the UK to precise tolerances and using only the finest materials, you can rely on Jazz Bass 77 strings for consistent tone and performance in every packet.
Every Jazz Bass string is still manufactured the 'old fashioned way' by hand on machines that James How built at the end of the 1960s.
Monel is an alloy of nickel and copper and brings to Rotosound's strings the benefit of a strong tone and resistance to corrosion.
The build spec remains a close kept secret but the Monel 400 tape used in Jazz Bass 77 strings brings out their true character over the much less costly flattened stainless steel.