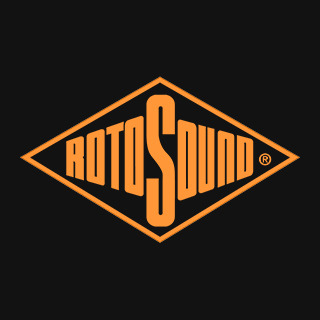 Rotosound RB45-5 | Roto Bass - Nickel - Long Scale - 5-String - 45-130
Great All Round Bright Tone
NICKEL ROUNDWOUND STRINGS WITHOUT SILK ENDS
Excellent value bass strings that deliver the classic Rotosound roundwound tone!
Rotosound took their popular Swing Bass 66 Nickel strings and simplified the design specifications without sacrificing on quality or tone to produce their most affordable bass strings yet.
View In Showroom
Request an appointment with one of our team
WAYS TO PAY:

Manufactured in the UK to precise tolerances and using only the finest materials, you can rely on Roto Bass strings for consistent tone and performance in every packet.
These strings are manufactured on bespoke computer controlled string winding machines that have been developed by Rotosound engineers to deliver the level of consistency demanded by the best players in the world.
Red silk ends are synonymous with Rotosound's Swing Bass 66 strings and offer a neat covering at the string's tail. However, they don't fit silks to their Roto Bass strings - why, you may ask?
This enables the savings made to be passed on to the customer. The sound, balance, feel and tone remains uppermost in Rotosounds commitment to offer the musician the very best in value for money.