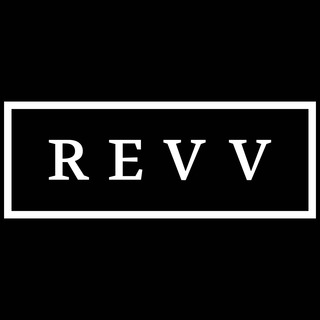 Revv Shawn Tubbs Signature Series Tilt | Overdrive
Bring Your Rig To Life
As a veteran Nashville AAA session musician, the Shawn Tubbs Tilt Overdrive is the tonal culmination of his lifetime in music. Shawn not only needed a practical tone tool to give him the right sound quickly in any musical context, but he aimed to combine the greatest vintage amp tones and recorded guitar sounds of all time into one ideal device. Now that tone is available to you in a compact 9 volt double pedal, with a unique and game changing Tilt Boost circuit.
View In Showroom
Request an appointment with one of our team
WAYS TO PAY:

Shawn Tubbs:

"Our goal from day one was to develop the exact tone in my head. I've been on so many different gigs that I know exactly what I need to perform. Cutting through the mix with the right mids, great feel that cleans up with your hands and the volume knob, a killer boost to kick in and just make everything sound better. We had to combine that practicality with realising my dream tone I've always wanted. Every time I've played an incredible vintage amp I'd get so inspired and then think about how to tweak it to suit my playing style. That's what went into this pedal. It's all my favourite tones combined into one simple box. What we stumbled on along the way though was just how expressive this pedal is. I remember hearing killer blues players in the studio testing the final prototype or even metal cats in the Revv shop checking it out, and everyone sounded so unique. Like the best version of their own personal style. If you want to have my tone, well here it is in this pedal. But what's most important is that I think this pedal might help you sound like yourself."
Essentially, the sound in Shawn Tubbs' head is a cranked single-channel vintage amp. But this is not just any single amp, his ideal tone takes the best part of each great example and tweaks it to suit his personal guitar style. For Shawn, a guitar tone has to have the right mids to cut through the mix and feel great to play, all while cleaning up great with your fingers and your guitar's volume knob. The Drive circuit in the Shawn Tubbs Tilt Overdrive takes you anywhere from edge of breakup, to an all-out solo tone with a musical distortion that always inspires. Note clarity, organic feel and record-ready cut are the hallmarks of this unique drive, you have to play one for yourself.
To make the pedal as versatile as possible, Shawn also needed a great boost. However, on the journey, he encountered something trying different designs. Totally clean boosts? Well in reality they just aren't that and when they add level there's a low-end buildup that makes your tone bloated, well that's just the opposite of what you want! That's where the Revv Tilt Boost comes in.
Strategic frequency choices, to taper low end and an internal 18 volt mod, for high headroom, lets you achieve anything from precision tone sculpting, to an authentically transparent boost. Use it to get more of the killer tone you already love or add sparkle to a rig that needs a little help. Solos with the Tilt Boost really cut, but you could also use it always-on for more clarity and a punchy feel. It even inspired Shawn to set up his amps in new ways integrating the Tilt Boost. There's just one problem here though - once you hear it, you're not going to want to turn it off!
All these features not only create the sound in Shawn's head, but are a useful sound for any player. If you like being heard in the mix, a great feel and the flexibility for use in any setup, the Tilt Overdrive is for you. Shawn's focus on the pedal accurately representing what you play means it's a great choice, whether you want to sound like him or sound like yourself.
The Shawn Tubbs Tilt Overdrive was rigorously tested and designed to work with any guitars and gear. The end result is a versatile, touch-sensitive amp-voiced drive and useful multi-voice Tilt Boost in one compact double pedal with a unique record-ready sound for Shawn and for you. Designed to be both the core of your entire guitar sound you can take anywhere and a useful tool to upgrade your existing setup.
Equally at home with single coil-equipped bolt-ons as with thick humbucker set-neck guitars, it can be used as the centrepiece of your entire guitar tone or as a sculpting tool to bring your rig to life. Use creative gain-staging between the two circuits to set the perfect tones right at your feet. Build a fly-rig around it or use it to fine-tune your studio tones. Low or high gain - at home or with a band - you'll always have the right tone for the job. The boost even works great into high gain amps for metal!
This unique pedal adds an all-new record-ready tone to your palette that expands your recording and performance capabilities while channelling Shawn's 30+ years of professional guitar experience into a combination of the best recorded guitar sounds in history. Not only was it developed by a AAA session musician who always has to have perfect tone - it's designed to bring out the best of each player who plugs in. It drops right into your rig to produce Shawn's trademark clear, balanced overdriven sounds.
Check out Shawn's signature pedal to find the sound in your head, with an all-in-one solution to your guitar tone!