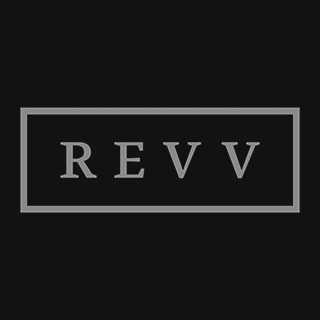 Revv G3 | Distortion
Revv Clarity, Punch & Precision - For Any Rig & Budget
Revv Amplication is a small but world-class Canadian operation that started out building amplifiers by hand, with detail-oriented focus and high-quality parts. Taking pride in their products, their circuit boards are all hand crafted, yet their modern and original circuit design principals is what allows them to meet their goals of superior tone. Revv's signature high-gain structures are totally unique, tight and full. The purple Channel 3 from their Generator series is no exception as it provides one of the most extremely tight and clear distortions and is essentially one of today's most celebrated tones in modern amplification, with just the right amount of saturation for any situation.
However, as a handmade boutique amp just isn't affordable for most musicians, founder Dan Trudeau wanted to distil this essential tone and make it available to everyone in a less-expensive format, in a pedal that's versatile and yet still felt as great under the fingers as their valve amps.
Meet the Revv G3.
View In Showroom
Request an appointment with one of our team
WAYS TO PAY:

With varying degrees of gain, the pedal allows you to go from thick and chunky rhythm tones, to searing lead tones that will have you cutting through the mix in a heartbeat. However, the aggression toggle switch is where all the magic happens. With blue and red options, this little switch gives you a gain and volume boost to varying levels of intensity.
Additional bass, middle and treble controls allow you to sculpt the EQ output to match the guitar you're using and this EQ is extra useful in it's smart filtering, no matter what instrument or rig you're playing through. This makes G3 totally mix-ready too, keeping the low-end tight and the highs present, with no mud or ice.
G3 is not just all about ultra-high-gain though, it is also one of the most versatile pedals currently on the market and with the fat and warm or tight and bright heavy amp-like saturation or just light overdrive, it is also suitable for Rock, Blues, Country, Prog, Fusion, Punk or anything else you want to throw at it.
The volume and gain controls allow you to dial in the perfect amount of distortion you want on your signal, to integrate into any rig: add a 'Distortion channel' in front of a clean amp or add another flavour of gain with a multi-channel amp to push clipping - it's up to you. In fact, it just plays nicely with combos, heads, straight pedalboard rigs, in effects loops or with cab modelling, which makes G3 the perfect portable studio tool too.