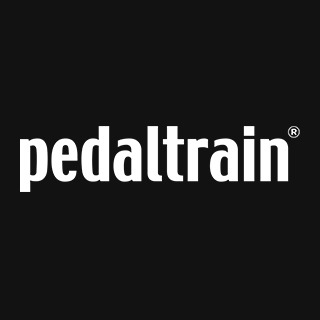 Pedaltrain Pedal Boards | PT-PFX-SC - PRO FX w/Soft Case
Ultimate Pedal Board for Organization, Protection, and Versatility
Pedaltrain PRO FX is the ultimate pedal board for musicians seeking organisation, protection, and versatility. Its flat design allows for mounting tall items and offers optimal ergonomics for expression pedal control. With ample space for cables and power routeing, the PRO FX boasts a rock-solid construction and comes with a redesigned soft case featuring enhanced zippers, durable clasps, and a water-resistant shell. Included with the board are Hook-and-Loop strips and zip ties for easy setup. Backed by a lifetime warranty, Pedaltrain PRO FX is built to last and revolutionise your pedalboard experience.
View In Showroom
Request an appointment with one of our team
WAYS TO PAY:

Introducing the Pedaltrain PRO FX, the ultimate solution for the discerning musician who values organisation, protection, and versatility. This cutting-edge pedal board is designed to accommodate your valuable multi-effects units and switching systems while leaving ample space for external expression pedals, volume pedals, and other essential accessories. Whether you're a professional guitarist seeking optimal performance or a hobbyist who appreciates a sleek and flat design, the PRO FX is the perfect choice.
With its chopped (flat) Classic Pro construction, the PRO FX shares the same expansive 32" x 16" (81.2cm x 40.6cm) mounting surface, five-rail design, and well-balanced rail spacing. However, it offers distinct advantages with its flat design. The extended headroom in the soft case allows you to effortlessly transport taller items, including units with built-in expression pedals or elevated components. Moreover, the ergonomic layout of the flat design provides exceptional control and comfort for expression pedal usage.
Not only does the PRO FX provide ample space for your gear, but it also offers efficient cable management and DC power routeing options. If a cable or power brick can fit under a Nano or Metro, it will fit seamlessly under the PRO FX as well. Please note that larger, traditional power bricks may not be compatible with this unit.
Pedaltrain has taken a leap forward with the soft case design, incorporating key features from their acclaimed MAX Series soft case. The all-new platinum SBS zippers with enhanced pull tabs provide a smooth and satisfying user experience, appealing to even the most discerning zipper enthusiasts. The case depth has been boosted to 6" or 15cm (including lid height), ensuring more headroom than ever before. The shoulder strap and connections have been meticulously redesigned to offer unparalleled durability and convenience. Robust washer-less clasps, tested to withstand up to 44 lbs (20kg) each, complement the padded and exceptionally comfortable shoulder pad, borrowed from Pedaltrain's premium soft case line. The strap effortlessly attaches to the case with sure-grip triangular metallic hooks that have been double-reinforced with durable codura nylon. Additionally, the PRO FX soft case features a water-resistant shell and an easy-wipe inner liner, providing superior protection for your valuable equipment.
Included with the Pedaltrain PRO FX is the pedal board itself, accompanied by a premium shoulder strap soft case. To ensure a secure and organised setup, 176" of matched Hook-and-Loop is provided, along with an assortment of zip ties for cable management.
When it comes to durability and craftsmanship, Pedaltrain pedal boards are in a league of their own. These rock-solid boards are virtually indestructible and built to withstand the rigours of any stage performance. Each Pedaltrain board is meticulously hand cut, hand welded, and hand finished, leaving no room for shortcuts or compromise. With no moving parts or screws to worry about, these pedal boards offer unparalleled reliability. To back up their commitment to quality, Pedaltrain offers a lifetime warranty against defects in materials and workmanship, ensuring your investment is protected for years to come.
Experience the next level of organisation, protection, and convenience with the Pedaltrain PRO FX. It's time to take control of your pedalboard setup and unleash your creativity with confidence. Upgrade to the PRO FX and elevate your musical journey to new heights!