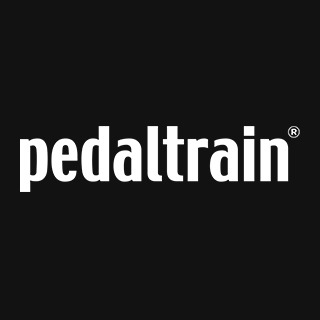 Pedaltrain Pedal Boards | JMAX-SC - JR MAX w/Soft Case
Maximum Performance, Maximum Portability, Maximum Durability
The Pedaltrain JR MAX takes the popular Classic JR form factor to new heights. It features a four-rail Pedaltrain Classic Series design with a generous 28" x 12.5" (71.12cm x 31.75cm) pedal board. The all-new MAX soft case provides superior protection and includes a premium shoulder strap. With an extra inch of case depth, the JR MAX can accommodate taller pedals effortlessly. It comes with hook-and-loop fasteners, zip ties, and is compatible with Pedaltrain VDL-MK and True Fit Universal Brackets. Pedaltrain offers a lifetime warranty, ensuring durability and peace of mind for a lifetime of musical creativity.
View In Showroom
Request an appointment with one of our team
WAYS TO PAY:

Introducing the Pedaltrain JR MAX, where maximum functionality meets compact perfection! Pedaltrain has taken the beloved Pedaltrain Classic JR and supercharged it to provide musicians with the ultimate pedalboard experience. With the JR MAX, performers can unleash their creativity like never before.
Featuring a four-rail Pedaltrain Classic Series form factor, the JR MAX offers ample space to accommodate all favourite pedals and effects. Measuring 28" x 12.5" (71.12cm x 31.75cm), this board provides the perfect balance between portability and versatility. The JR MAX comes complete with an all-new MAX soft case, meticulously designed to enhance carrying convenience. Equipped with a premium shoulder strap, this case ensures maximum protection for the gear while maintaining a lightweight profile.
One of the standout features of the JR MAX is its increased case depth, including lid height. Pedaltrain has added an extra inch (2.54cm) to provide ample clearance for taller pedals, allowing musicians to unleash their creativity without any limitations. To simplify the organisation of pedals and cables, generous rolls of hook-and-loop fasteners and an assortment of zip ties are included.
The JR MAX is fully compatible with Pedaltrain VDL-MK and True Fit Universal Brackets, offering musicians endless possibilities for customisation and expanding their sonic arsenal. Crafted with meticulous attention to detail, each Pedaltrain is hand cut, hand welded, and hand finished to ensure exceptional quality and durability. Pedaltrain takes pride in their rock-solid construction and offers a lifetime warranty against defects in materials and workmanship. Musicians can trust in Pedaltrain to provide a pedalboard that will stand the test of time.
Experience the pedalboard revolution with Pedaltrain JR MAX. Musicians can elevate their performance, unlock new sonic dimensions, and let their creativity soar. It's time to take the pedalboard game to the MAX with Pedaltrain!