Peach Guitars | Noel Gallagher ES-355 and Epiphone Riviera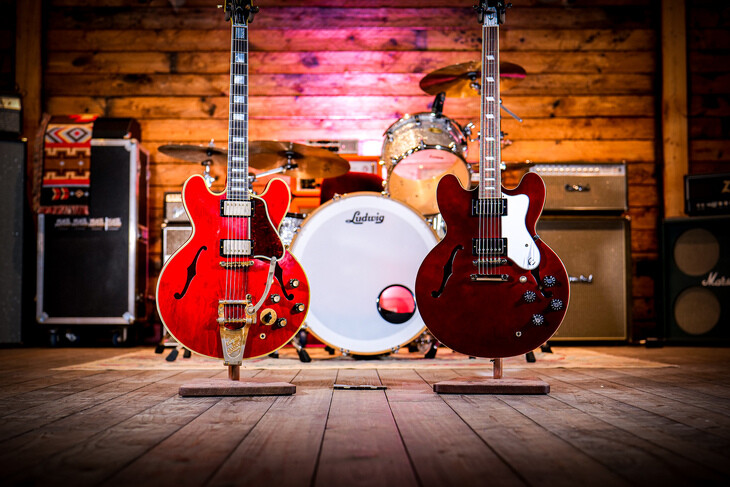 It's the late '90s, Britpop is thriving, football's coming home, music, film, sport and culture are all in perfect sync and we're all certain the best days are yet to come. But there was one band who stood proud at the absolute top of the game, churning out hit after hit, anthem after anthem and selling out Knebworth like it's no big deal. That band was, of course, Oasis, and the genius behind them was Noel Gallagher.
An icon and master songsmith, Noel Gallagher has long been associated with a bevy of Epiphone and Gibson guitars, whether it's the instantly recognisable Union Jack Sheraton or the "Stand By Me" 335, the partnership has been long and fruitful.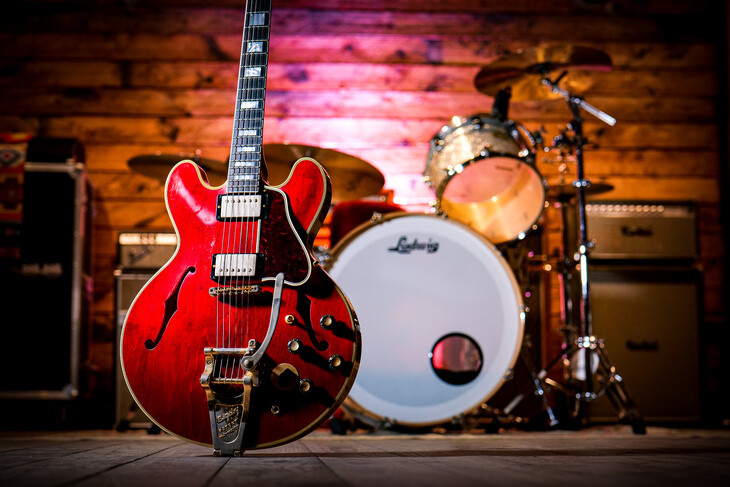 So it was only natural that Gibson released the Gibson Custom J-150 Noel Gallagher signature last year, a guitar that had fans and collectors alike going crazy! Well, strap in for some more madness as Gibson and Epiphone announce not 1, but 2, new signature Noel Gallagher models!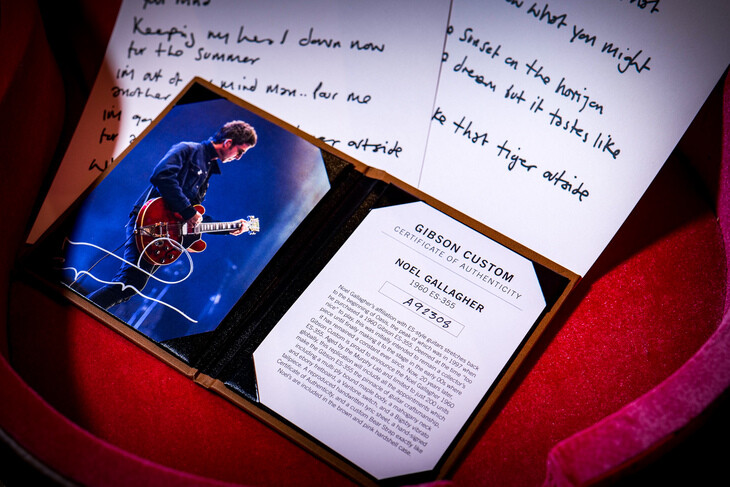 First up is the delicious Noel Gallgher 1960 ES-355. Noel's relationship with ES model guitars started when he purchased a 1960 ES-355 at the peak of Oasis' power in 1997. Initially he had intended it to be something of a case queen, a guitar far too nice to play. But by the early 2000's the pull was too much and it's remained a mainstay in his arsenal ever since! Limited to just 200 worldwide, this 355 benefits from Murphy Lab ageing, a varitone switch and a Bigsby B7 vibrato. The case features a reproduced handwritten lyric sheet and a custom Bear strap, just like the one that Noel uses. It's the ultimate tribute for any serious Oasis collector!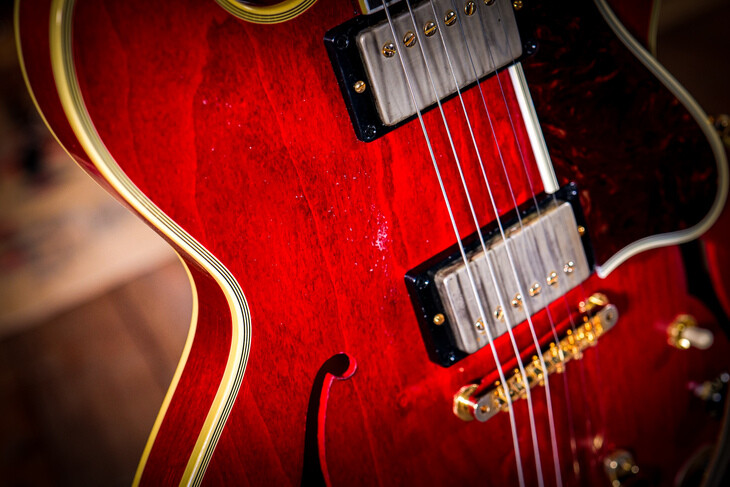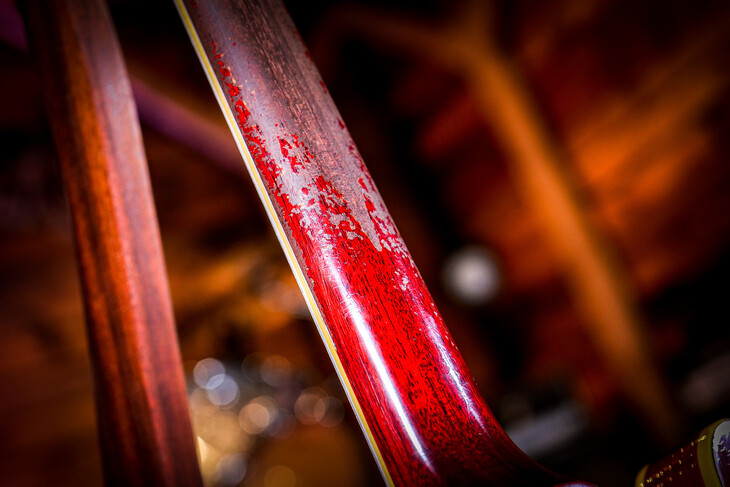 If however your budget won't quite stretch that far, don't fret, there's something equally as cool on offer from Epiphone, the Noel Gallagher Riviera! Back in the early days of Oasis, Noel favoured Epiphone models and the early '80s Riviera's were a real favourite of his. This model is based around a particular model that is still part of his collection to this day. Finished in Dark Wine REd and featuring Alnico Classic PRO pickups, this is more than just a signature guitar, it's a killer instrument in its own right.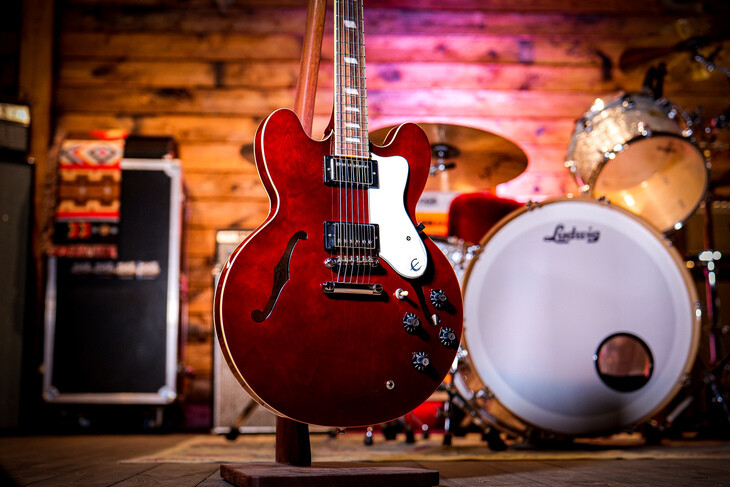 Want to hear them? Of course you do, so check out our videos below and be sure to click through to the products to see our hi-res studio photos!