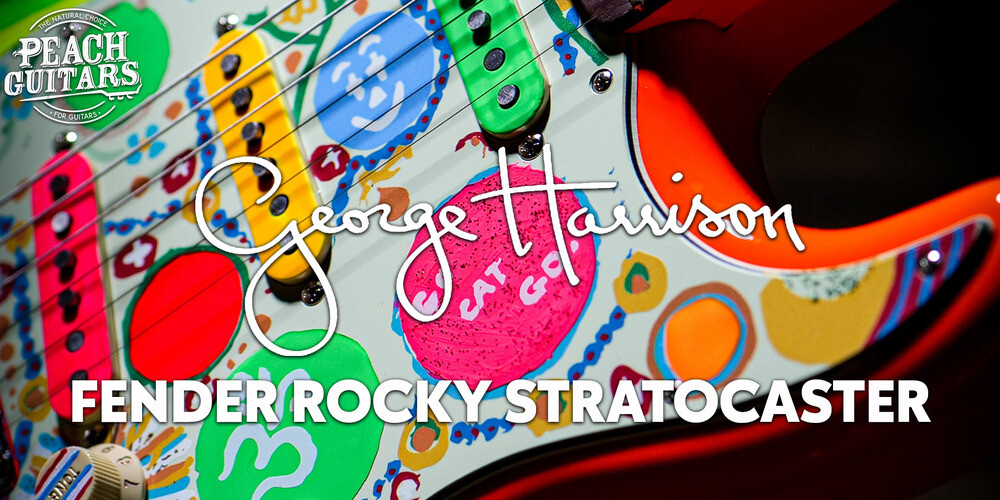 Peach Guitars | Fender George Harrison Rocky Stratocaster
George Harrison needs little introduction, but you know what, we're going to give him one anyway! A pioneer, a bona fide legend and a talent of the highest order, Harrison is one of the forefathers of everything we love about guitar music. It's only right that his genius is recognised and celebrated so freely.
George has become synonymous with a wide range of guitars, the Epiphone Casino, Gretsch Duo Jet, the Rickenbacker 360, but none more so than Rocky. Arguably the most iconic guitar in the Beatles lineup, Rocky is a true hall of famer and one of the most instantly recognisable guitars ever.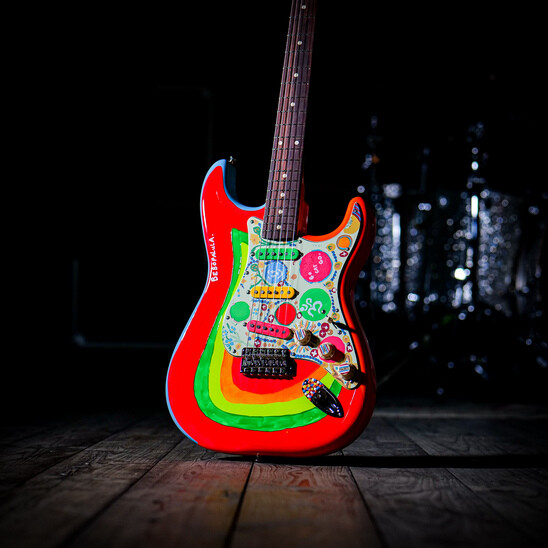 Starting life as a humble '62 Strat, Rocky found its way into the Harrison arsenal in 1965. Originally sporting a factory Sonic Blue finish, it can be heard on "Nowhere Man" and "And Your Bird Can Sing", but it wasn't until 1967 that Rocky as we know it was born. Adorned with a rainbow paint job and hindu symbols, Harrison's psychedelic brushstrokes had created an icon, he christened the guitar "Rocky" and the rest is history. Rocky remained in Harrison's possession right up until his death, a lifelong bond forged in the heart of the most important band of all-time.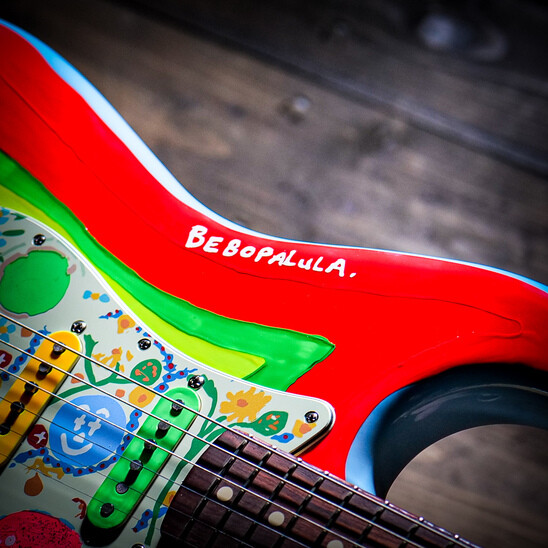 Last year, Fender released an incredible Masterbult tribute to this legendary guitar, a true collectors piece, this tasty morsel had an equally tasty price tag. Such was the excitement and appreciation for the MB Rocky, that for 2022, Fender have decided to bring it back in a more budget friendly, but no less eye-catching, Made in Mexico version.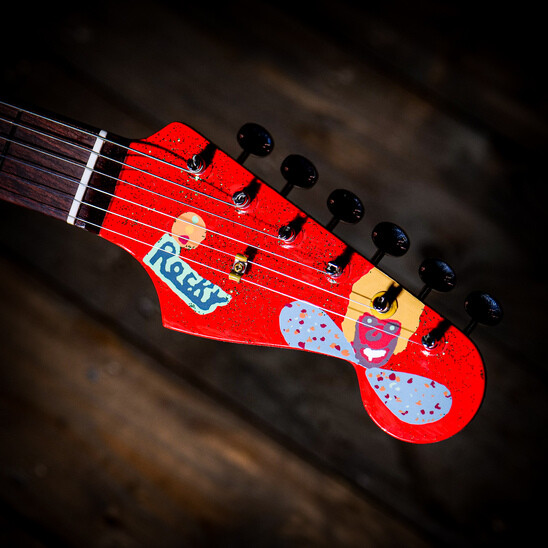 Featuring an Alder body, hand-painted to match Harrison's original work, to a replica decal on the headstock from Grimwoods, where the guitar was originally purchased, Fender have captured every intricate detail of Rocky. With a mid '60s "C" shape Maple neck and a 7.25" radius slab Rosewood fingerboard, Rocky offers a comfortable and familiar feel. Loaded with a trio of vintage-style '60s Strat pickups, this guitar echoes every iconic tone from Rocky's long and illustrious history.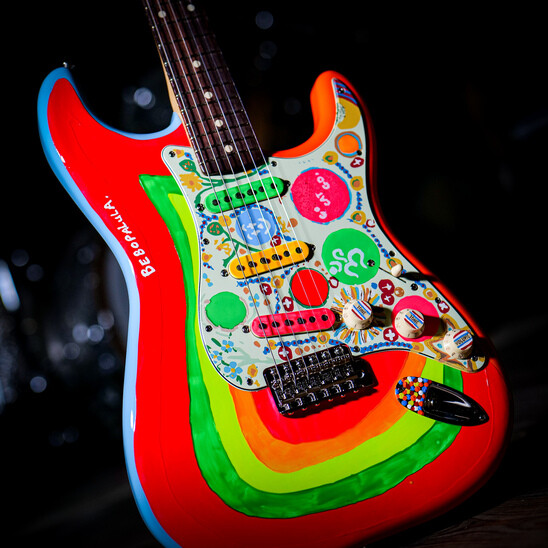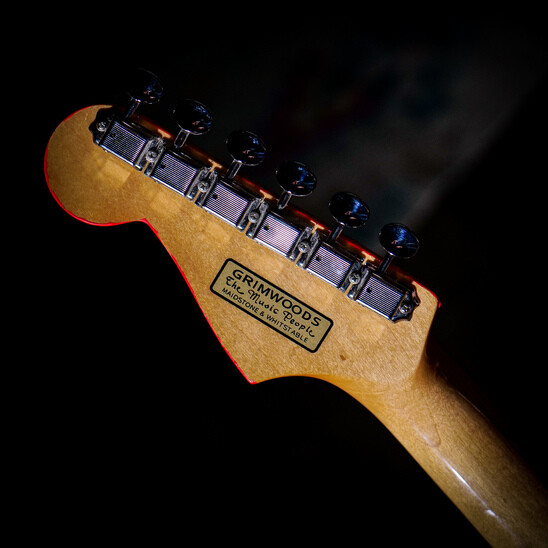 A fitting tribute to a timeless classic, the 2022 Fender George Harrison Rocky Stratocaster is more than just a signature guitar, it's a piece of rock 'n' roll history!
Check out our video, click the product link and get your order in now!