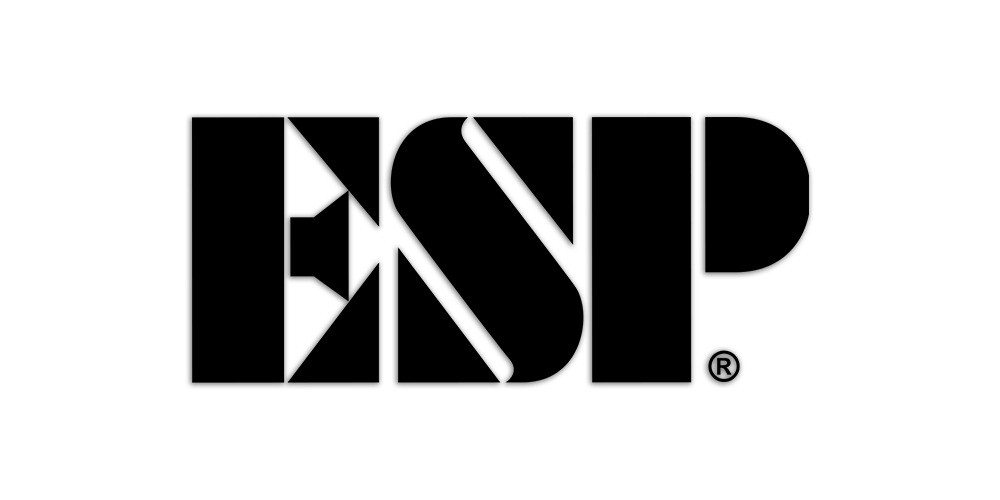 Peach Favourites | ESP Guitars
45 years ago in Tokyo, Japan, Electric Sound Products opened a small shop specialising in custom replacement guitar parts. Little did they know that they would become one the worlds leading builders and authorities on slick, full throttle, powerhouse rock guitars!
It was the early 1980's when ESP hit the US market and with it a whole realm of highly regarded players. Page Hamilton, Vernon Reid, Bruce Kulick and most notably, Ronnie Wood of the Rolling Stones could all be seen playing early ESP custom designs on some of the biggest stages in the world. In 1985, the shredtastic George Lynch was in Tokyo, on the hunt for a replacement neck, when he started a conversation that resulted in the first ESP signature model, the George Lynch Kamikaze, it's a guitar that still draws huge attention 35 years later!
More recently, ESP have been building guitars for the likes of Metallica's James Hetfield and Kirk Hammett, Mastodon's Bill Kelliher and other metal titans including Jeff Hanneman, Steph Carpenter and Dave Mustaine. They also introduced both the LTD range, which offer full bore ESP design but at a lower price point and now the E-II range, these Japanese crafted guitars are some of the finest metal guitars around. Fusing impeccable build quality with precision and a brutal punch, they really are a cut above.
Here at Peach we are proud to be a new dealer for ESP and these guitars have just blown our mind. Check out our video rundown on some of the key models and let us know what you think in the comments!