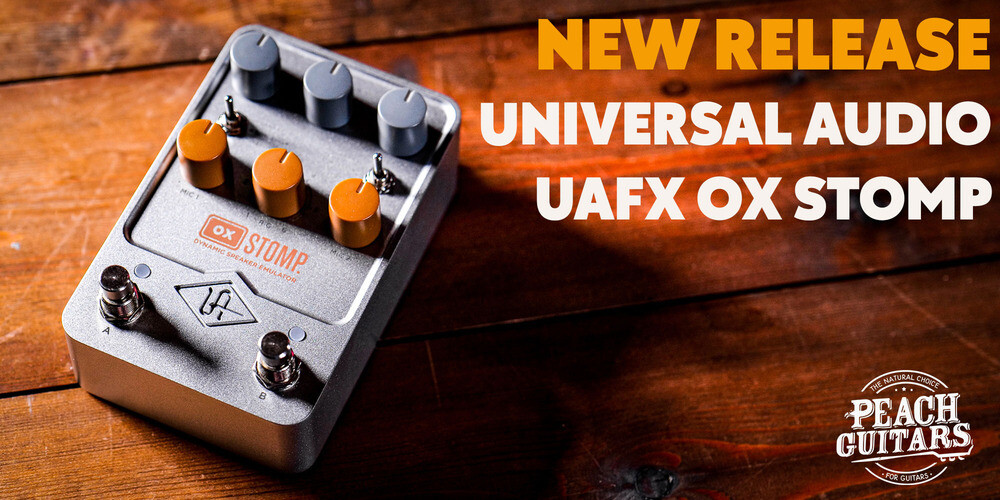 New Release | UAFX OX Stomp!
Universal Audio have carved out a reputation as purveyors of the finest high-fidelity audio experiences for the working musician. They found their fame crafting preamps and recording hardware back in the '60s and '70s to great acclaim, if you've spent any time in a studio, you've almost certainly experienced Universal Audio!
More recently, UA have been delivering ground-breaking audio interfaces, plug-ins and incredible amp emulators, the "Dream" based on a '65 Reverb being a personal favourite of ours. We also saw the release of the ridiculously awesome Del-Verb, Max and Galaxy '74 earlier in the year (and you can check our content for those below), plus last month's offering of the 1176, Evermore, Heavenly and Orion!
You're going to love what's up next though, a tool that's really going to make taking your tone from the studio to the road easier than ever! Introducing the UAFX OX Stomp Dynamic Speaker Emulator! The incredible UA OX Box we all love but made for the floor!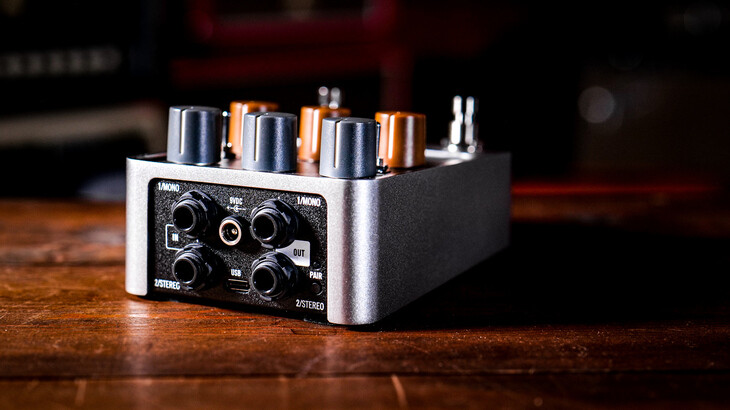 Now we could sit here and try and talk you through all the intricacies and features of the Ox Stomp, but it's so packed full of tonal goodness that it would make for a really overwhelming read. What we can do though, is direct you to the video below, where John, Aaron and Pedro from UA hook this little beauty up and explore just what it's capable of!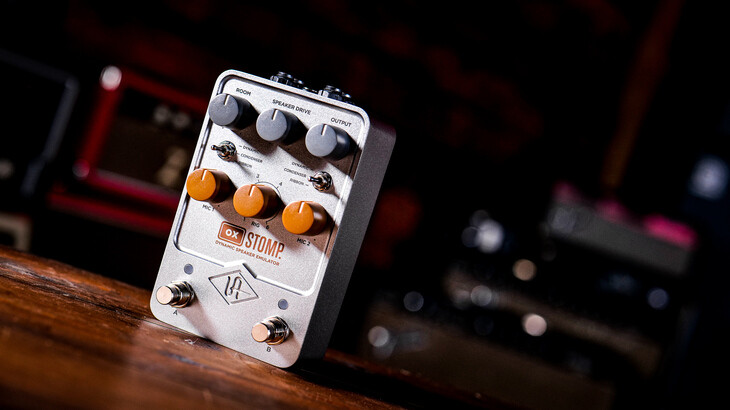 We absolutely loved having the Ox Stomp in the Studio, and just like all UA pedals, we're certain that the magic enclosed within these little boxes will be gracing pedalboards all over before too long!
As always, you can buy with confidence from Peach Guitars. From meticulously inspecting each piece of equipment, professionally setting up each guitar, tracking every package, and delivering the best after-sales customer service, our team will do our best to make you feel welcome and offer genuine, professional advice.